Last Updated on 28th March 2014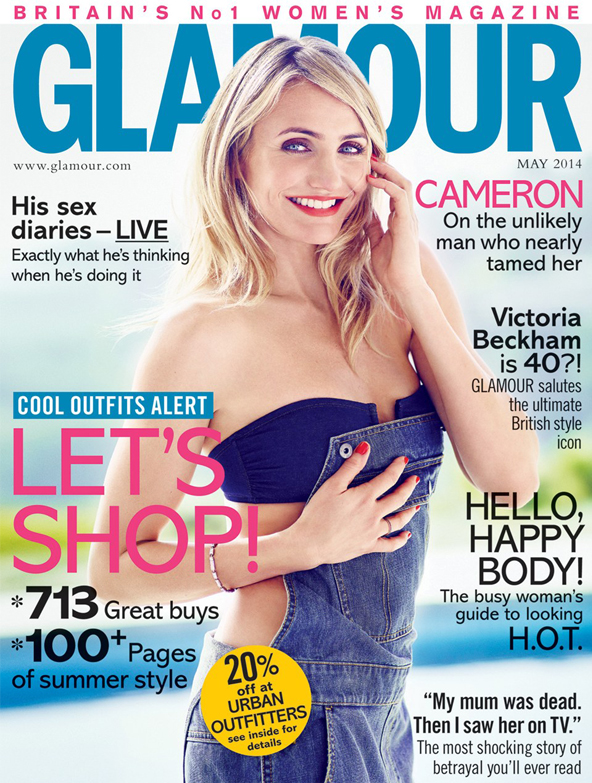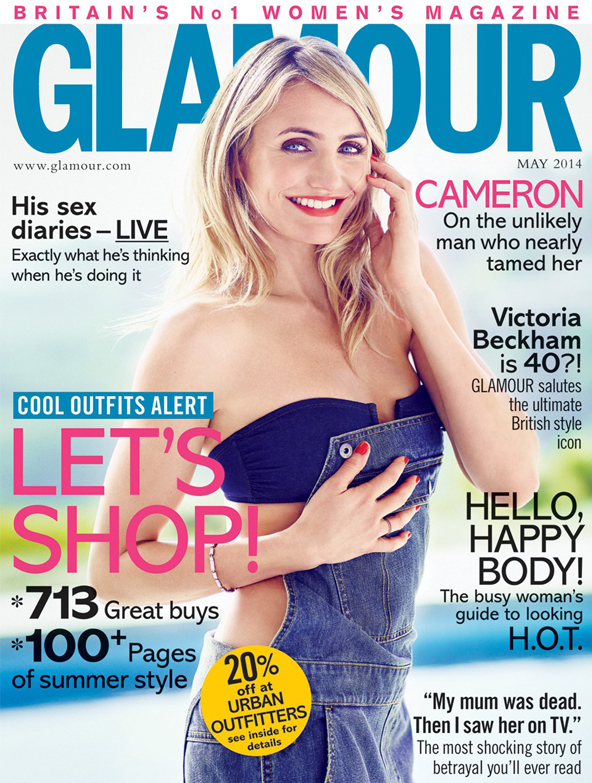 It's been a whole week since we clapped eyes on that very controversial Kim Kardashian and Kanye West cover of American Vogue, but now we think it's time to  move on. And what better mag cover to move onto than the May issue of Glamour featuring Hollywood darling Cameron Diaz…
Cameron D, who is 41 if you can actually believe it, poses in some very cute and covetable pieces – the dungarees on the cover are a particular favourite of ours – but it's her long and candid interview that we are loving the most.
The actress talks to the mag about British humour, British men, the roles she gets now that she's an "older" actress, and what she really thinks of women…
"I love women – and I don't believe in female jealousy," she said. "I don't feel like it's a good feeling to have. My parents always told me that whatever someone else had – in all areas – it wasn't mine to be entitled to. That all I can do is the best that I can do – and that what's most important is whether I can do better at what I'm doing.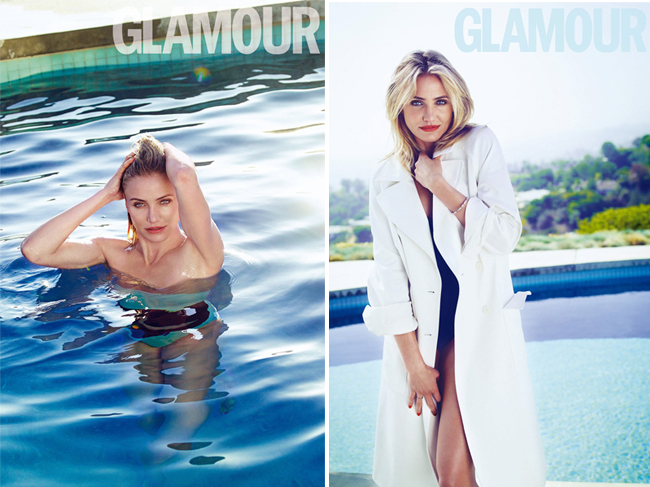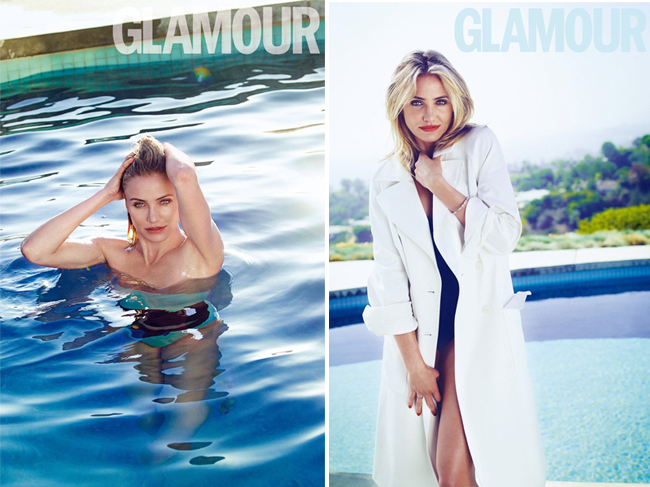 "I think women are beautiful – absolutely beautiful. And I think that all women have been sexually attracted to another woman at some point. It's natural to have a connectivity and an appreciation for the beauty of other women."
Interesting. Do you agree with what she had to say? You can check out the rest of the unmissable interview in Glamour's May issue, which hits newsstands on April 3rd.