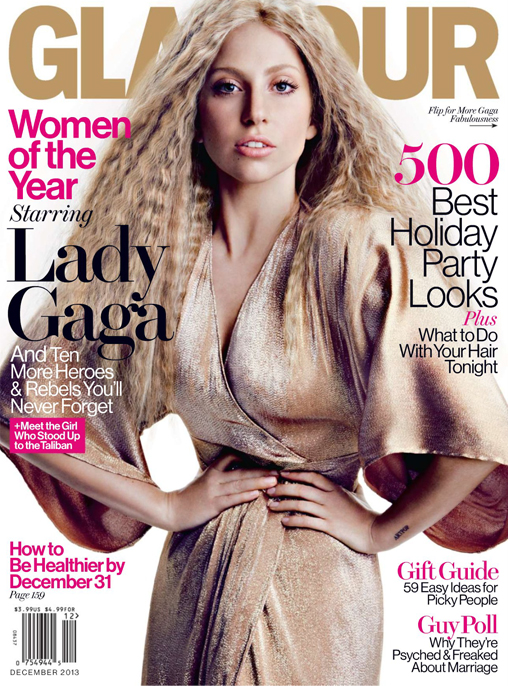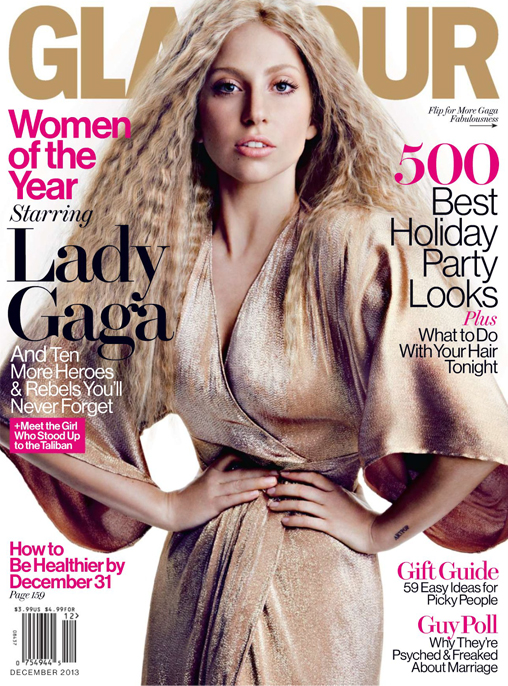 With the imminent release of her brand new album, ARTPOP, it was inevitable that Lady Gaga would be making a huge comeback and appearing all over our screens, radios and fashion glossies.
So, it comes as no surprise to see her on the Glamour US December issue, sporting a very eighties style crimp do at the same time. We kind of like it – where do you guys stand?
Lady G, or Mother Monster as she's known, posed for Patrick Demarchelier in the Glamour Women of the Year 2013 issue, and also opened up to Andy Cohen about her perception of beauty…
"If there was some sort of mathematical equation for beauty, I don't know if I would be the algorithm," she said. "I've always been OK with that. I'm not a supermodel. That's not what I do. What I do is music. I want my fans to feel the way I do, to know what they have to offer is just as important, more important, than what's happening on the outside.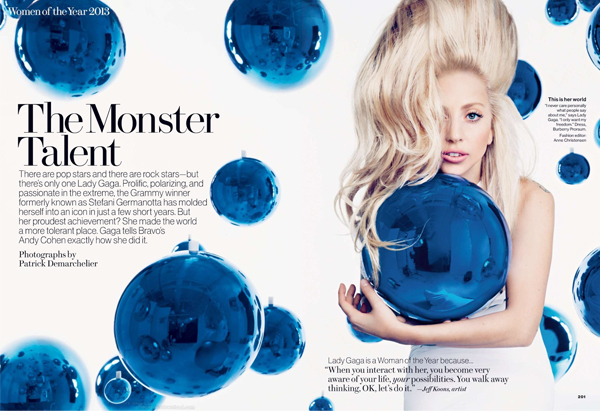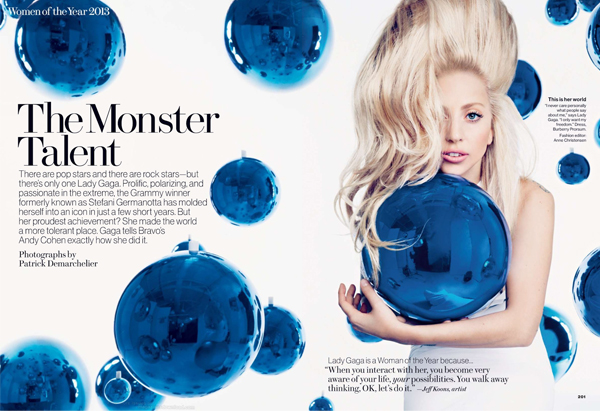 "I'm confident in who I am. I've come to a place in my life where I've accepted things that are me, as opposed to feeling pressure to explain myself to people around me. That's just the way I've always tried to be. It didn't change when I became a star."
Well said Mother Monster! Lady Gaga's Glamour issue hits newsstands on November 5th so make sure you pick up a copy to read the rest of her interview and see more of her pictures.