Last Updated on 9th July 2014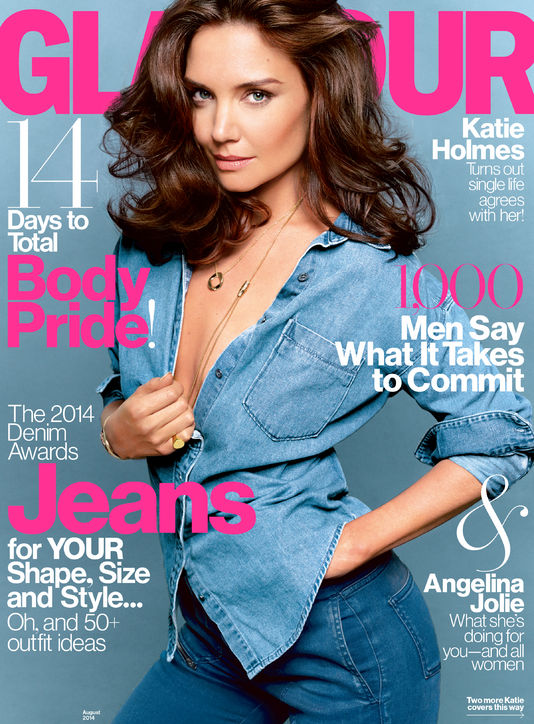 We think today just might be unofficial denim day!
A few minutes ago we told you that Kate Upton was the new face of Express jeans, showed you the ad campaign image and revealed that she is a huge fan of double white denim…
Well it doesn't look like she's the only denim enthusiast either, as the one and only Katie Holmes is posing pretty in a killer double denim combo for the August issue of Glamour US. We think this is the best she has looked in years; what say you?
The cover image isn't the only exciting part though, as she was interviewed by designer extraordinaire (and her good pal) Zac Posen. We would have given anything to have been a fly on that wall. The whole interview is a must-read, as you can imagine, but our favourite part was when she discussed her off duty style and personal shopping habits…
"I do like to buy my own clothes because I like to support designers," she told Zac. "I know the work that goes into it. I have a tightly edited closet. I like what I like. And I repeat a lot. But I'm always comfortable in jeans – I feel like I can really do anything when I'm in them."
A jeans lover and an outfit repeater? She's a girl after our own hearts after all!
The Glamour US August issue hits newsstands on July 15th, so make sure to pick up your copy to read the rest of the fun interview and see more gorgeous pics.