Last Updated on 17th November 2014
….here's some handy advice before you make that purchase.
As fashion items go, denim jackets have had something of an unfair representation, which has led to them being avoided by gents who are unsure of how to wear them. Lots of people are put off the idea of investing in a denim jacket by the notion that it's a crime against fashion to sport double denim. And while that may be true to a certain extent, we feel that this alone shouldn't stop anyone from sporting one!
Of course, the most obvious way to avoid committing a fashion faux pas is to avoid double denim altogether. If your man is deathly afraid of experimenting with this look, advice him to stick to wearing chinos or cords when wearing a denim up top.
Take a look at this handy video from MensFashionMagazine.co.uk, which gives some great inspiration as to what to wear with a denim jacket.
However, wearing double denim isn't necessarily a fashion no go; although there are certain rules that should be applied.
1. Sporting jeans and a jacket in the same tone of denim is best avoided. If you need a refresh on what this looks like, cast your mind back to the 2001 American Music Awards. Justin Timberlake may be something of a fashion icon these days, but we'll never forget the night he stepped onto the red carpet in a double denim ensemble, complete with cowboy Stetson. Relive the horror and check it out at MTV.com.
2. Double denim looks fabulous when you employ contrasting tones. Dark denim works best on the upper body, so it's always a good idea to favour this shade for the jacket. Take a look at this G-star jacket, part of the full range of denim jackets available online from Diffusion online. The classic cut is simple and effective, although the cord collar offers detailing to break up the look.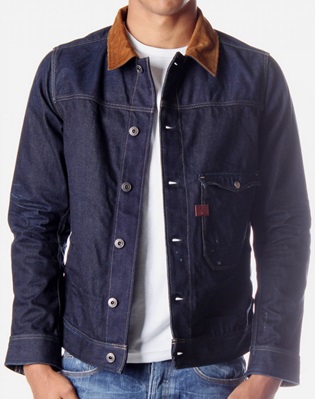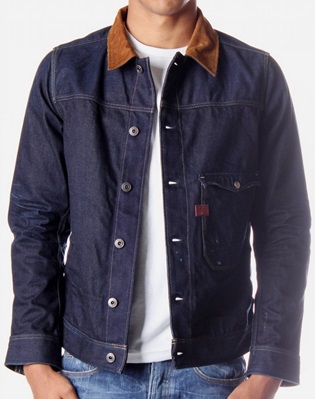 3. A simple, dark-denim piece like this is best offset with black or light-wash denim. These Nudie and G-Star jeans are also available from Diffusion Online, which currently has up to 60 per cent off selected menswear – so you're sure to pick up a bargain!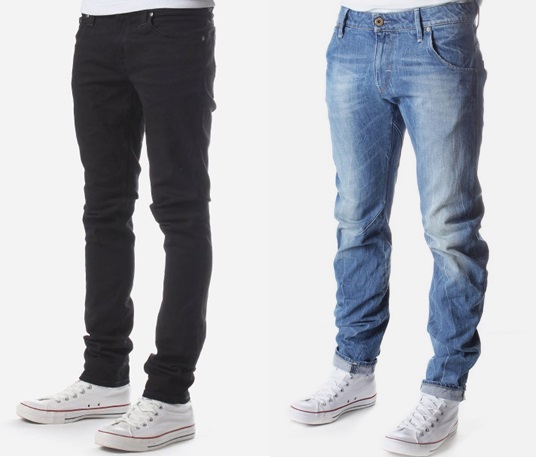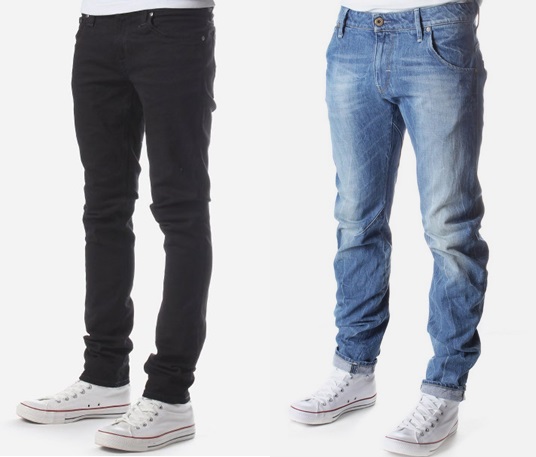 4. Stick to a classic white t-shirt to finish off the look, which won't interfere with the fantastic contrast made between the two denims. Complete the outfit with white Converse for a casual, daytime vibe or dark leather boots for something a little more formal.