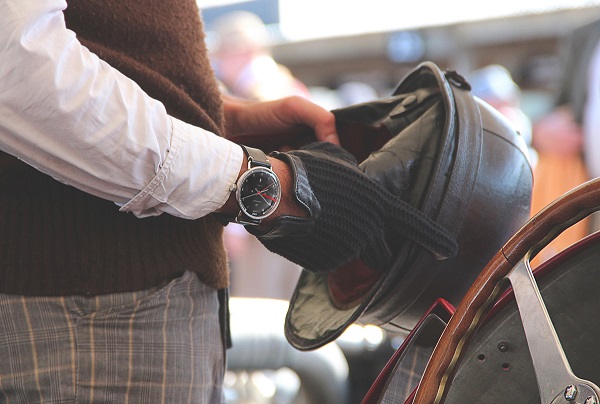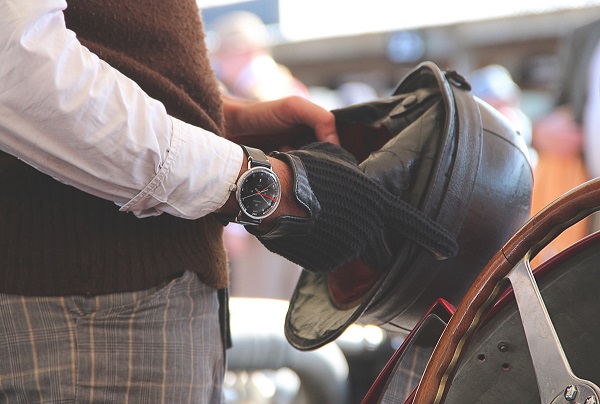 Autodromo was founded on a vision; to recapture a romantic era of motoring. Their striking timepieces are meant to accompany a pair of leather driving gloves on the wrist of a driver speeding along an alpine road, the top of his vintage sports car down, with a Bridget Bardot look alike at his side (a little sexist, but let's call it historical context). Autodromo watches recall a bygone age when driving was a pleasure; an occasion rather than a necessity. Combine this nostalgia with the highest quality twenty-first century precision watch movements, and you have yourself a brand worth writing home about.
Every Autodromo watch face screams mid-century auto racing, with a touch of vintage class. The designs are clean, uncluttered and classic – easily recognizable by their sweeping second hand, and these watches all have a slice of history to tell.
Take the Autodromo Prototipo chronographs for example: the Protoype Era in racing is littered with legendary drivers and legendary cars alike. Prototype cars marked the end of the tradition of open road racing in Europe, and ushered in the modern technological age of endurance racing. Far from the lightweight, angular F1 cars we know today, these machines were powerfully built – with engines to match. With their striking Prototipo watches, Autodromo tip their caps to the drivers that raced these remarkable motor cars through the narrow streets of the Targa Florio.
The Autodromo Vallelunga watches are equally remarkable, inspired by a challenging road circuit 20 miles outside of Rome. Vallelunga was the site of many thrilling races in the 1960s and 1970s, featuring all of the legendary Italian racing names. These beautifully minimalist watches bear more than just a passing resemblance to the racing tachometers used in many Italian Prototype and Grand Prix racing cars of the mid-century.
But all this panache, all this excitement, would be nothing without the substance to back up the style, and substance, Autodromo has. They use only the finest precision watch movements and high quality raw materials, ensuring that each small, perfectly tailored batch of watches they produce comes out beautifully crafted – not just produced. A small team of in-house designers oversee every aspect of the Autodromo experience, from the watches themselves to the custom wrapping paper every watch is shipped in. When you purchase an Autodromo you feel the history and the care taken – which is what makes putting a timepiece on your wrist a memorable experience, rather than a necessity.