Last Updated on 31st March 2014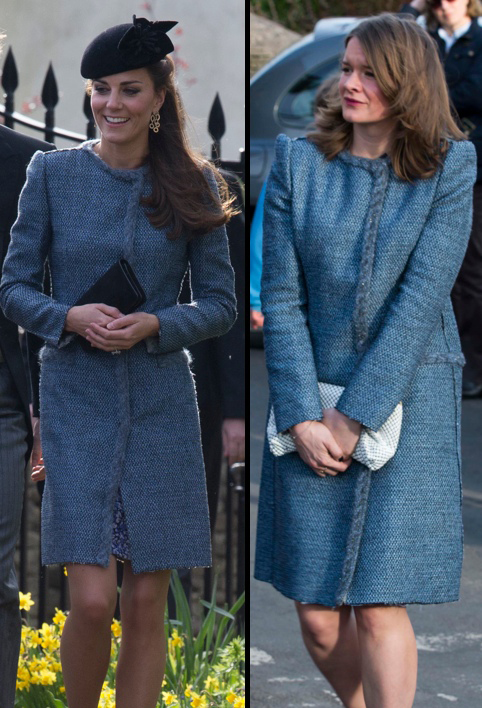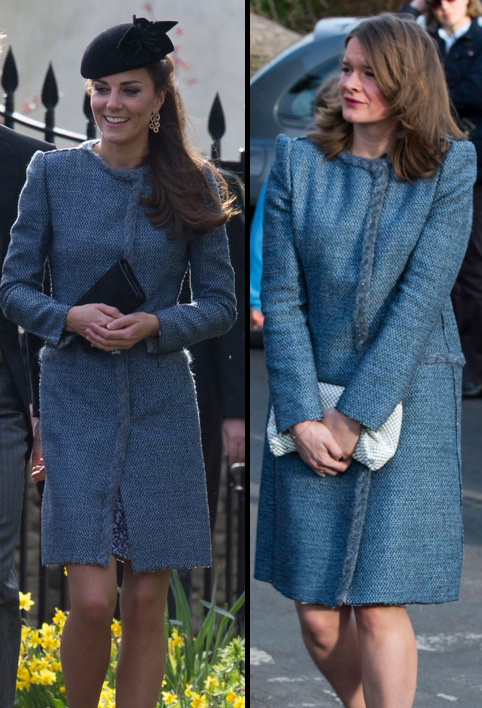 It's usually quite awkward when you see someone wearing a similar dress to you, but we reckon it would be somewhat mortifying to run into someone at a close and intimate affair like a wedding and find them wearing the same thing!
Well, that's exactly what happened to Kate Middleton at the weekend, as she attended the wedding of Lucy Meade and Charlie Budgett in her trusty M Missoni coat that another guest was wearing too! Yikes! The copy-Kate wedding guest is as yet unnamed but we would be interested to know who she is so if anyone has any deets feel free to send them our way!
You may remember that the Duchess of Cambridge first wore the M Missoni coat – which she reportedly bought at Bicester Village at a discounted price – back in 2012 at Fortnum and Mason with the Queen and Camilla, the Duchess of Cornwall.
We guess that's the danger of recycling your outfits when you're such a style icon! Do you think this incident might put an end to Kate's recycling?