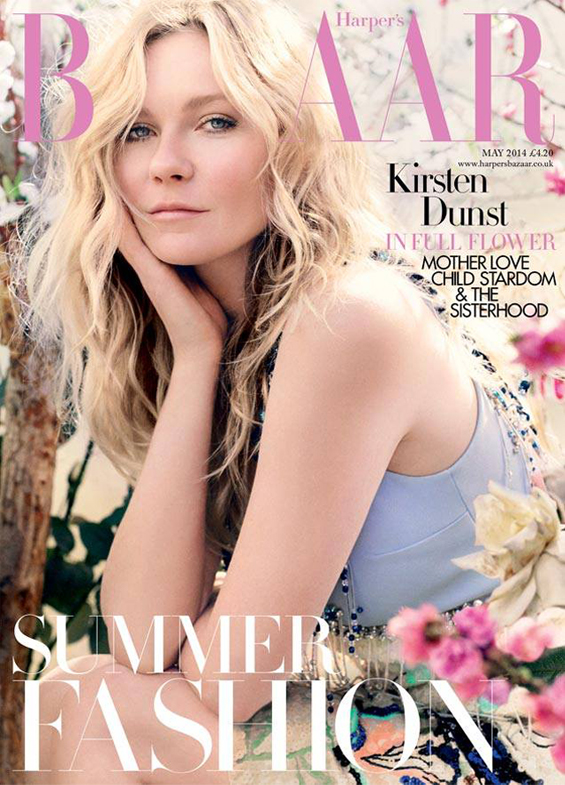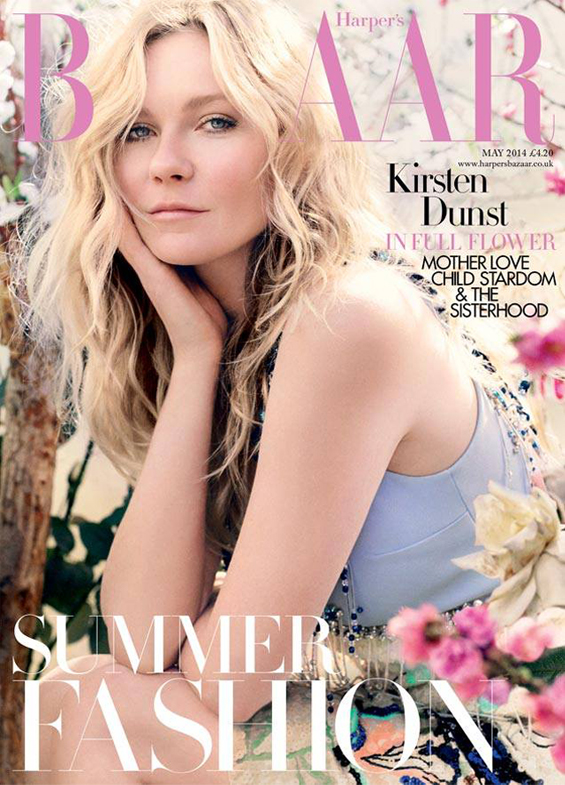 We can't quite contain our excitement about The Amazing Spider-Man 2 featuring Andrew Garfield and Emma Stone hitting the silver screen soon, but we haven't forgotten about the female star of the original trilogy Kirsten Dunst either.
Kirsten has had so many great roles pre and post Spider-man, and has continued to blossom over the years – and blossom really is the key word on her Harper's Bazaar UK May cover! This might just be one of the most spring/summer appropriate covers we've seen so far!
Kirsten is rocking the natural beauty look on the cover, and florals feature heavily in the editorial too. If you're not in the mood for summer after looking at the editorial then will eat our metaphorical hats!
As well as posing in some of the most divine summer-ready pieces, Kirsten talks to the mag about her new film, her love of a good onesie (hers apparently has monkeys on!), and femininity…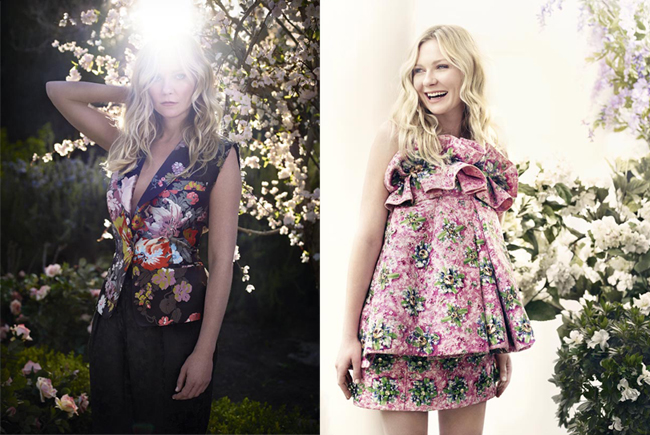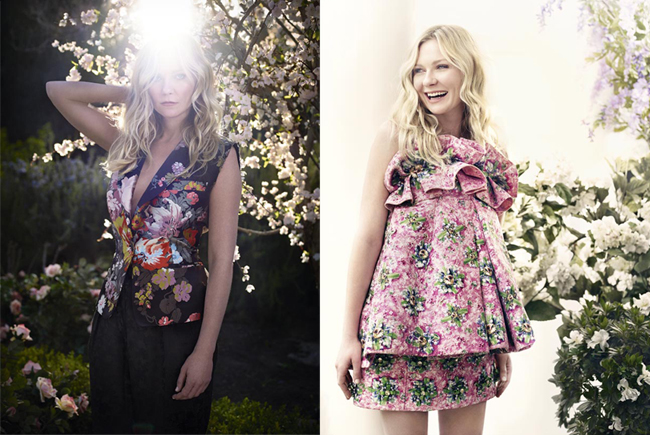 "I feel like the feminine has been a little undervalued," she said. "We all have to get our own jobs and make our own money, but staying at home, nurturing, being the mother, cooking – it's a valuable thing my mom created.
"And sometimes, you need your knight in shining armour. I'm sorry. You need a man to be a man and a woman to be a woman. That's why relationships work…"
Do you agree with Kirsten? You can read the rest of the interview and see even more gorgeous pics in the Harper's Bazaar UK May issue, out now.