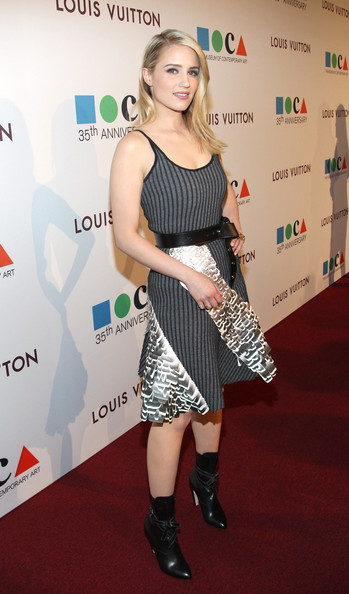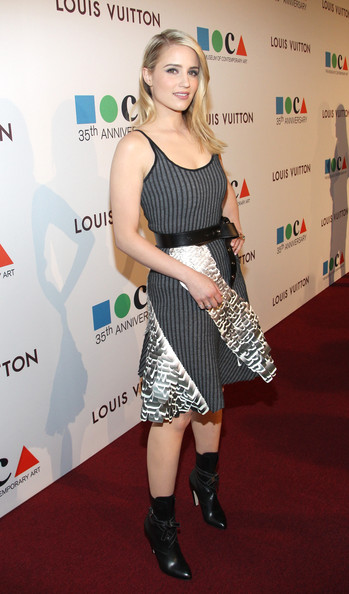 Sometimes, a look creeps up on the red carpet that we remain undecided about: it's not bad, nor it is appealing by any means; but it irks our style-appreciating radar and words need to be said!
Such a look sending our sartorial signals into overdrive this week (and not for the right reasons) comes courtesy of Dianna Agron, who attended the MOCA 35th anniversary gala hosted by Louis Vuitton last week in a rather peculiar outfit.
Naturally wearing a runway-fresh look from the Louis Vuitton autumn/winter '14 collection; broken down, the outfit isn't all too bad: an embroidered dress with belted waist makes for a form-flattering look, but the shoe choice has left us a little baffled. And this is the problem runway-to-red carpet looks pose: they appear suited to lofty models, but when 'real' women of a petite build sport the same look, the results are very different.
Owing to Dianna's shorter height, the ankle boots seems a little harsh against the floaty style of the dress, and a strappy sandal or simple pump would've sufficed to lengthen her overall silhouette. We're diggin' that cinched waist, though!
What do you make of Dianna's look?
[Image]