>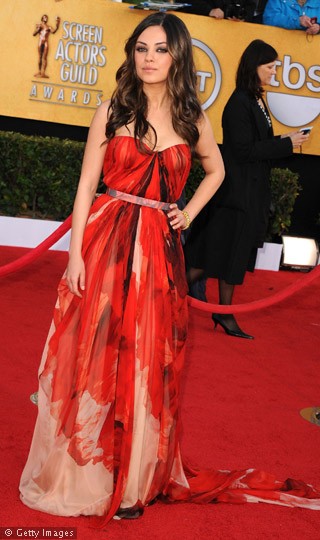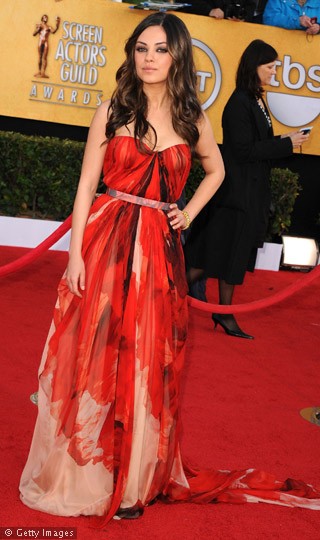 Last night in Los Angeles, California, the Shrine Auditorium played host to the 17th Annual Screen Actors Guild Awards- with some of the hottest on screen talent of 2010 on show- there were some pretty fabulous fashion filled frocks on stage to match.
So here at MFL, we bring you our pick of the best dressed SAG lovelies…Enjoy!
Flavour of the month and Black Swan star, Mila Kunis (above), wowed onlookers on the red carpet in this stunning dramatic tye-dye print Alexander McQueen show stopper gown- we do love a good old floor length winner!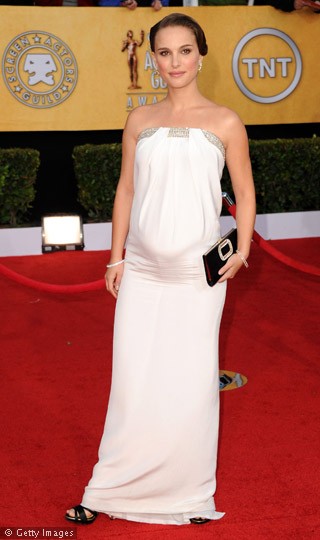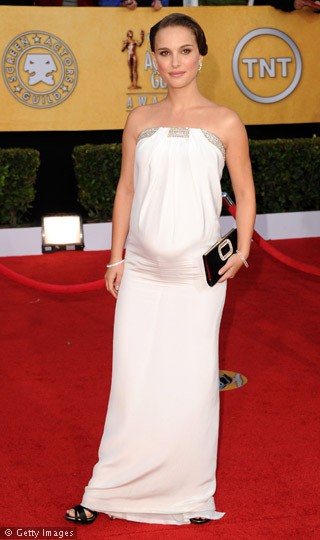 Heavily pregnant actress, Natalie Portman, looks positivley blooming in this crisp white Azarro grecian inspired gown- she's not one for loose fitting maternity wear after all.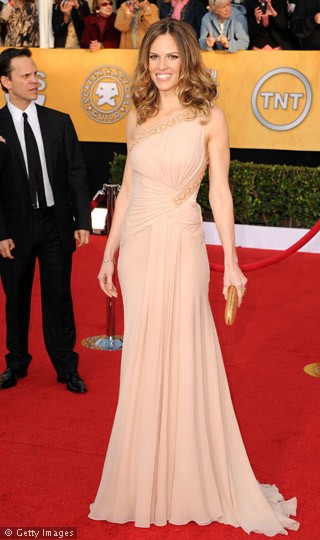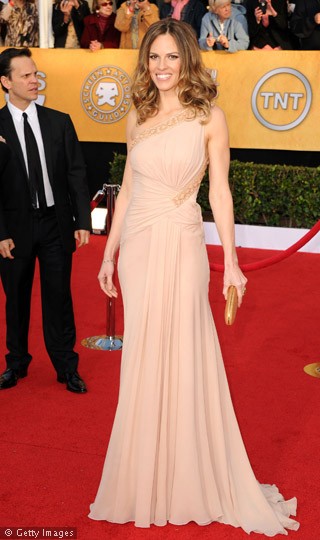 Hilary Swank comes over all pastel and girly on us in this stunning nude blush Versace number- the wrap around effect and pleated fishtail both look undeniably stunning on the toned actress.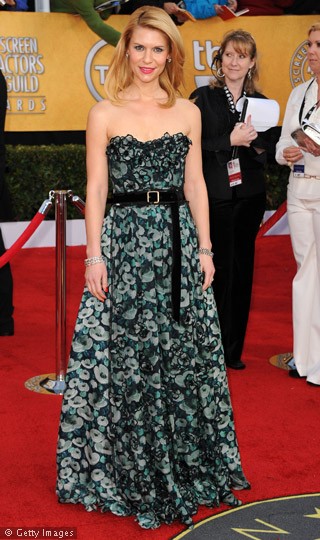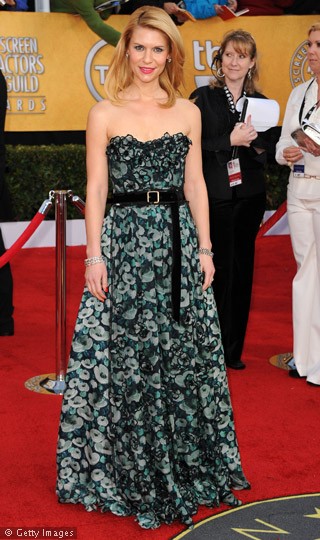 Claire Danes looked ready for spring in this stunning floral Louis Vuitton gown- the intricate ruffles and cinched in waist made way for an absolute style stealer!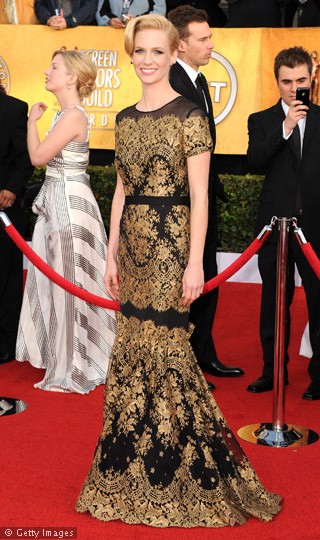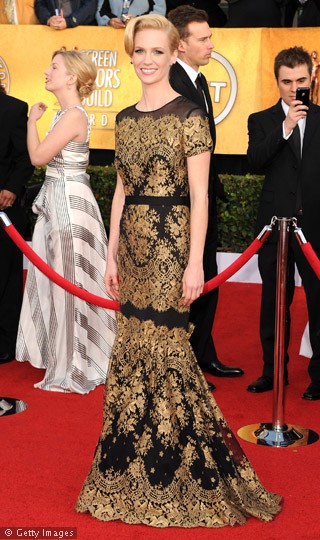 January Jones surprisingly steered clear of all things Versace, opting to spread her style wings with designer Carolina Herrera- the black and gold mermaid infused frock was certainly an interesting, yet, glamourous substitute.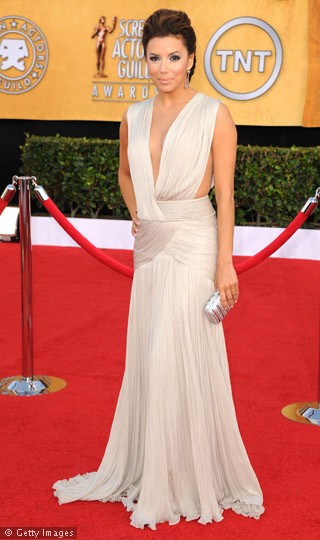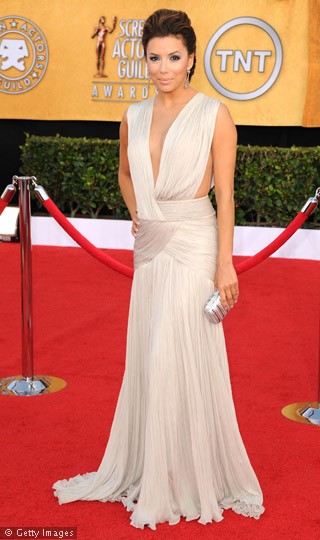 Sexy senorita Eva Longoria wore a stunning pale panelled Hobeika gown to last night's event- with a rather seductive plunging neckline to match- well, it just wouldn't be Eva without one would it?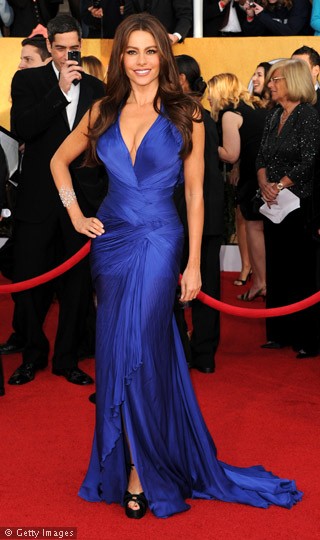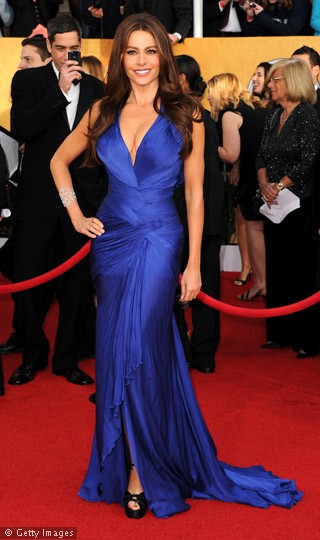 Proving that royal blue is still the colour favourite of the moment, Modern Family actress, Sofia Vergara, certainly dressed to impress in this figure hugging Roberto Cavalli stunner- showing off her curvacious figure to utter perfection!
All we can say is, bring on next year's stylish designer delights!
Image credit to Sky Showbiz