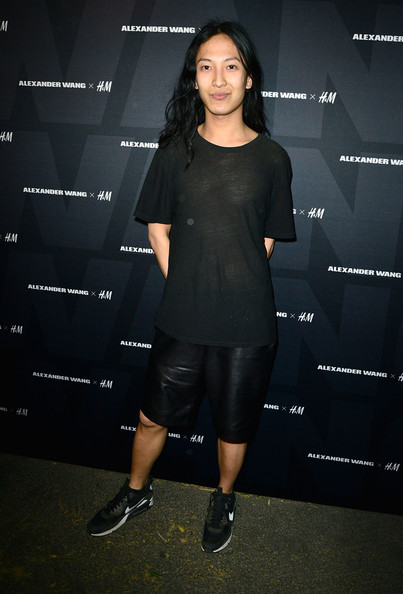 Big news to kick off the week: Alexander Wang is the next designer to collaborate with H&M! Can we all just stop what we are doing and think about how great this is for a second?
The New York designer made the announcement via Instagram (it was his first ever post on his @alexanderwangny account!) with a 15-second video clip of a sporting scoreboard with the words "Wang x H&M" at the end. Does this mean we can expect a sporty aesthetic? We guess we'll just have to wait and see!
"I am honored to be a part of H&M's designer collaborations," the designer said in a statement. "The work with their team is an exciting, fun process. They are very open to push boundaries and to set a platform for creativity. This will be a great way for a wider audience to experience elements of the Alexander Wang brand and lifestyle."
We can assume, for now, that the collection will land on November 6th due to the 11:06 timestamp at the end of the video.
Although Alexander Wang has both his eponymous Alexander Wang label as well as Balenciaga to keep him occupied as well, we are confident that he will put everything into this collaboration so we're extremely excited to see what he comes up with!