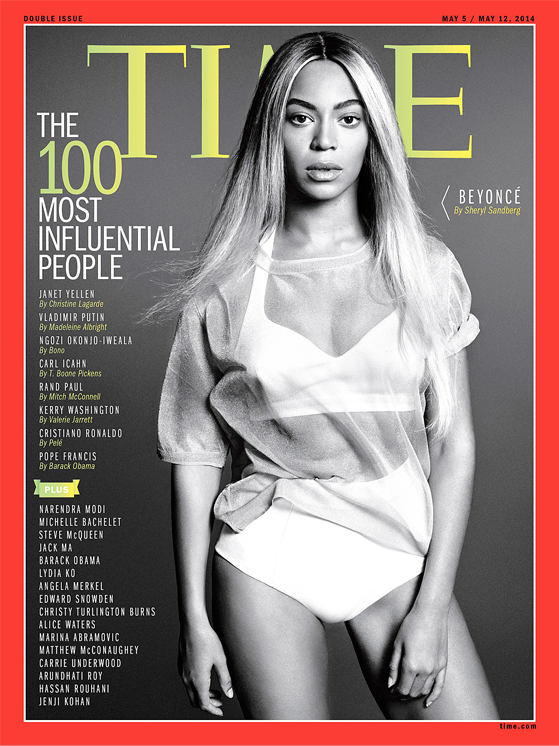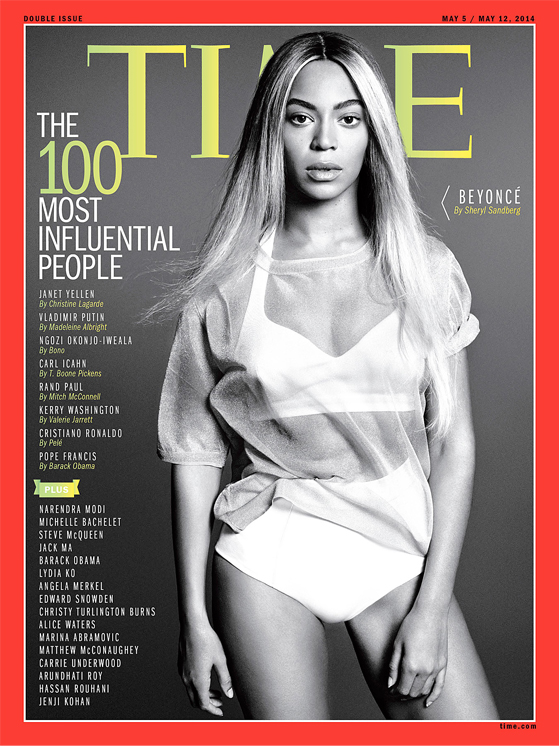 Not getting your hands on  Time's '100 Most Influential People' issue would pretty much be a travesty, as there is so much going on inside it!
Not only is Beyonce the cover star, but there are a host of big fashion names that also made the cut – from Phoebe Philo to Natalie Massenet, among others – as well as some of our old favourites like Mr Happy himself, Pharrell Williams, and the ever controversial Miley Cyrus.
The full list will be unveiled when the magazine goes on sale, but it wouldn't be right if we didn't give you a few sneaky snippets. Here's what Stella McCartney had to say about Phoebe Philo…
"One of the few female designers, she celebrates the simple and champions the quality and reality of a woman's wardrobe," Stella said. "When people invest in her work, they have it for life. One of the things we share is the reality that the clothes we design are actually worn."
Jenna Lyons' words about BFC chairman and Net-a-Porter founder Natalie Massenet were also just as inspiring…
"The word visionary is lofty, overused. Somewhat abused," she said. "There are few people who can really see something that doesn't exist. Create it. Explain it. And get others to follow. Natalie Massenet is, in fact, that visionary."
What high praise indeed! Make sure to pick up your copy of the magazine to find out what Facebook CEO Sheryl Sandberg had to say about Beyonce and also what Dolly Parton had to say about her goddaughter Miley Cyrus!