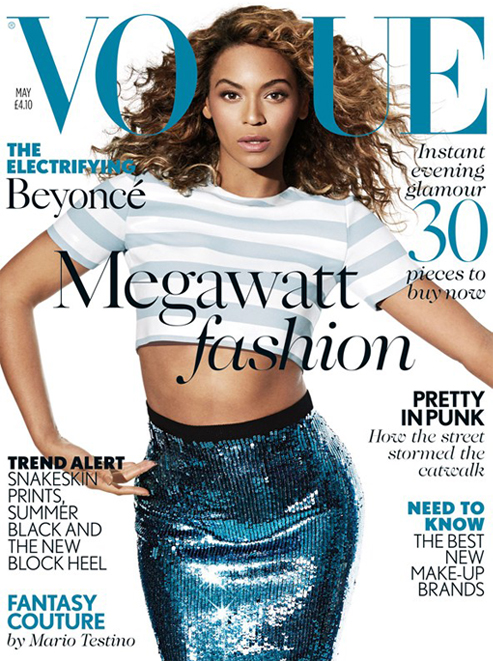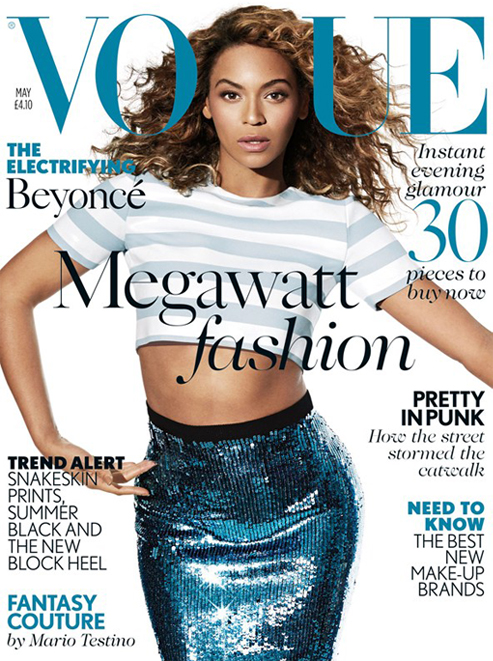 We are giddy with excitement at the prospect of a Beyonce-covered British Vogue coming through our letter box – hurry up Mr Postman!
Yep the one and only Mrs Carter has landed the British Vogue May cover, and is looking the picture of absolute perfection. We expected no less!
As well as posing for some breathtaking pictures in array of top designer threads, Bey also opened up to the interviewer about her views on feminism…
"That word can be very extreme," she said. "But I guess I am a modern-day feminist. I do believe in equality. Why do you have to choose what type of woman you are? Why do you have to label yourself anything? I'm just a woman and I love being a woman.
"I do believe in equality and that we have a way to go and it's something that's pushed aside and something that we have been conditioned to accept. But I'm happily married. I love my husband."
Way to go, Bey! Don't forget, Beyonce will be headline this summer's V Festival and performing at the Gucci Chime For Change concert later this year (click here to find out more and get your tickets).