Last Updated on 29th April 2014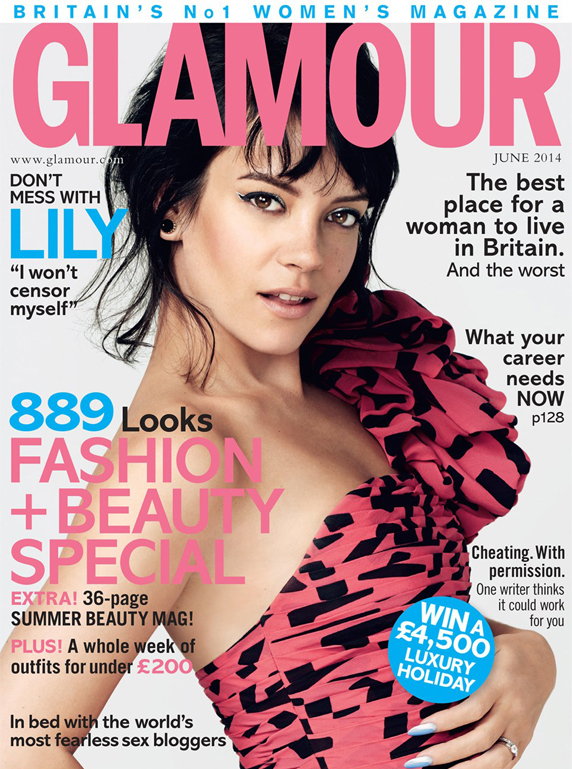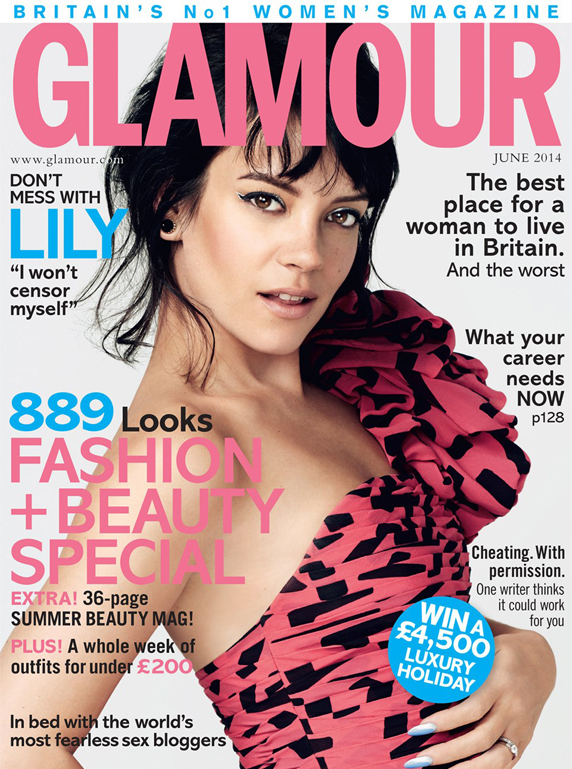 June magazine covers are already starting to emerge, and we're pretty excited that Glamour UK has chosen Miss Lily Allen (or Mrs Lily Rose Cooper if we're being technical) as its June cover star. And it looks like she has waved goodbye to the multi-coloured hair and gone for a more natural – yet equally, if not more striking – colour instead.
Lily Allen doesn't beat around the bush which is why she makes a great interviewee. We love the answers she gave when she was asked about the real reason she returned to the music industry and the limelight. A girl after our own hearts…
"I wasn't good at staying at home all day, it didn't suit me. I'm creative, it's just who I am," she told the mag. "I missed the positive feedback about my music from my fans. I missed the rush of performing. I missed the free clothes and handbags and the good tables in posh restaurants. I did!"
We've seen Lily toting more than a few covetable handbags in her time (Chanel included) so we totally don't blame her! You can read the rest of her interview and see her pose for more pics in Glamour UK's June issue, out Monday.