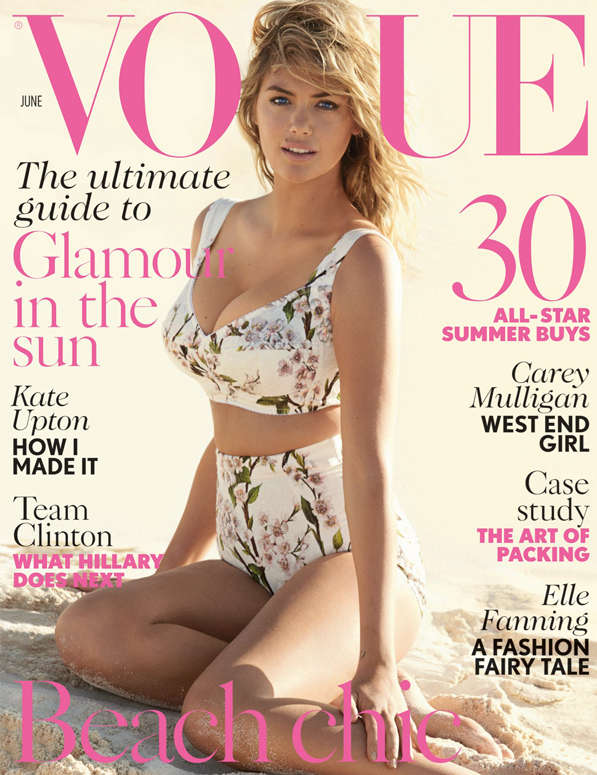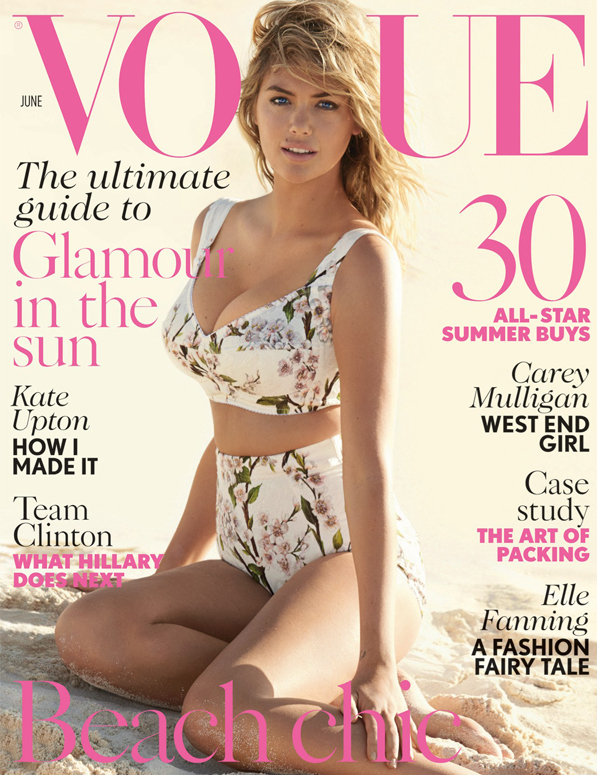 Kate Upton has landed yet another cover of the Bible!
This is the former Sports Illustrated model's second British Vogue cover (her debut issue was back in January 2013, and let's not forget that she landed the coveted American Vogue's June issue later that year too) but we think that this June cover might just be our favourite one yet.
Kate was photographed by Mario Testino in a picturesque location in the Caribbean, and completely epitomises summer on her cover shoot. We can't wait to get stuck in and check out all the other summer-ready trends she is sporting.
We particularly love the fifties inspired bikini she is rocking on the cover, and we bet she loved it too considering how much she idolises Marilyn Monroe…
"I always thought Marilyn was so beautiful and iconic, it was amazing to even be mentioned in the same sentence as her," she said. "But I feel like nowadays it's easy to be genuine and show your personality, whereas I don't think Marilyn had that opportunity. And clearly she had a dark side, and I don't have that."
We don't know about that; do you think Kate Upton has a dark side? You can read the rest of the interview in British Vogue's June issue when it hits newsstands.