Last Updated on 14th January 2015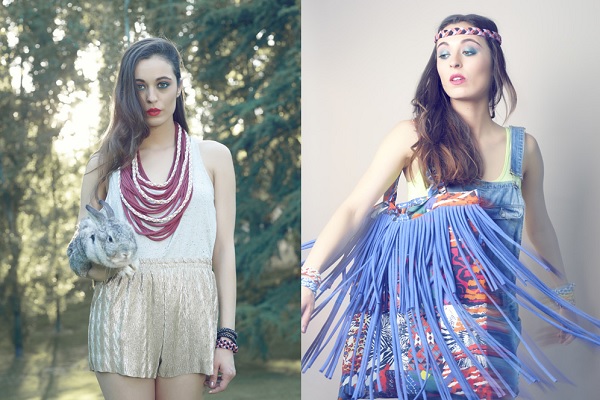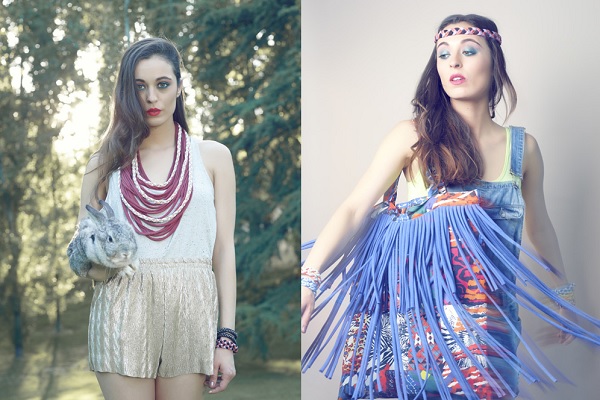 Born from the idea of wanting to change the world through the philosophy of 'reusing,' graphic designers Inés Brito and Joana Gouveia set up Saako. Calling Barcelona home; the designers channelled their creative abilities into creating affordable and ultra-beautiful accessories from the famous ribbed jersey fabric of their native Portugal.
From the richly-hued scarf-like necklaces to the beautifully detailed totes, each piece is handmade from recycled fabrics, by local women long familiar with the proud traditions of Portuguese and Spanish textiles.
Dubbed 'A Walk in Paradise,' the spring/summer 2014 collection is a pretty sight for sore eyes. Inspired by travels to exotic, far-flung destinations, expect lots of rich tones, tropical island prints and embellishments aplenty.
Need to get your hands on the latest collection? Saako is available online, at Fenwick stores in the UK and the MOMA in New York City, as well as Urban Outfitters stores across continental USA. Check out our top picks from the spring/summer 2014 collection below: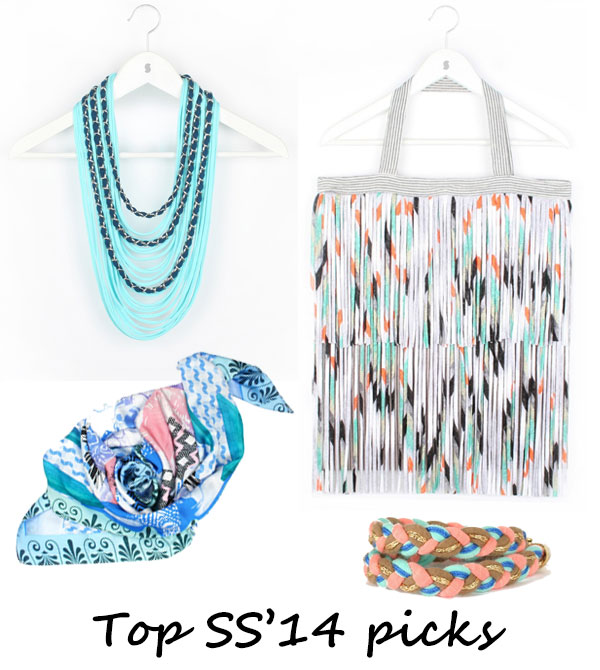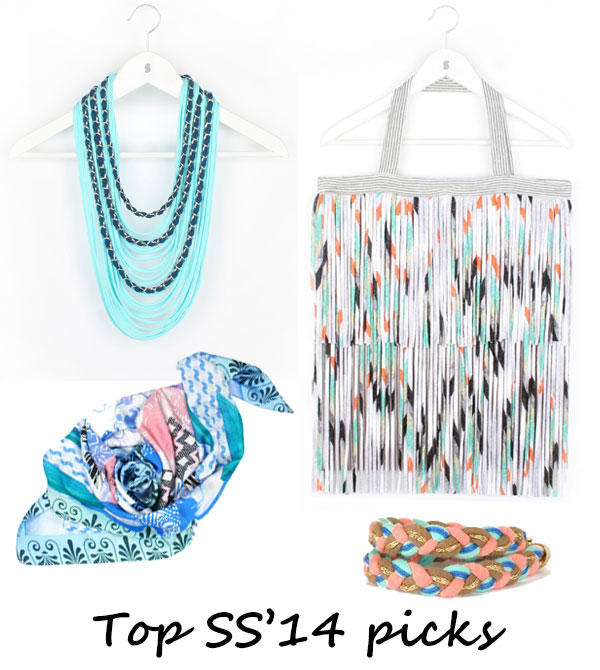 1. Chained scarf, $52: This 2-in-1 accessory is the ideal way to lift a simple, off-duty look. The rich tones and pretty chain detail make it the perfect gift idea, too.
2. Fringed tote, $79: Looking for a bag to take with you to the beach? This tote is guaranteed to become your go-to, thanks to the super on-trend fringing and summer-perfect palette.
3. Printed scarf, $98:  Pep up your daytime outfit with a splash of colour; there are a multitude of ways you can style this printed number.
4. Friendship bracelet, $16: A girl can never have enough bracelets, and we're particularly diggin' the bright colours of this one!