Last Updated on 7th May 2014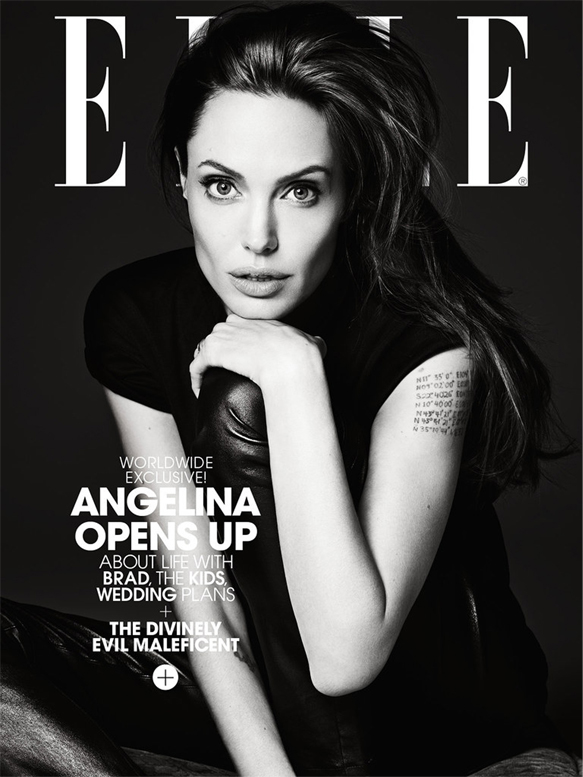 With the highly anticipated release of Disney's Maleficent this month, we had a sneaky feeling that an Angelina Jolie fashion glossy cover was on the cards. We had our money (and hearts) on American Vogue, but we certainly aren't disappointed with the Elle US June cover either.
Angelina was photographed by Saint Laurent's Hedi Slimane, and is naturally exclusively rocking the brand's pieces in the accompanying editorial. Sleek, slick and sinfully sexy – that's Angelina Jolie and the new Saint Laurent brand in a nutshell which is why they fit together so seamlessly.
Inside the mag, Angelia opens up about everything from Brad Pitt to her upcoming nuptials, i.e. the most highly anticipated wedding since the Royal Wedding (sorry Kim and Kanye!) among other things.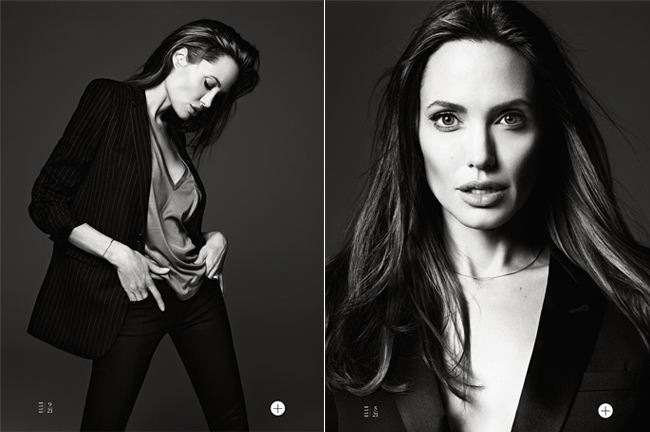 "We have a very full life and a very passionate relationship," she said about Brad Pitt. "We are still quite surprised that we're actually more interested in each other now than when we met. We know it's rare."
As rare as Angelina's beauty, some (us included!) might say. You can read the rest of Angelina Jolie's interview in the Elle US June issue.