Last Updated on 13th May 2014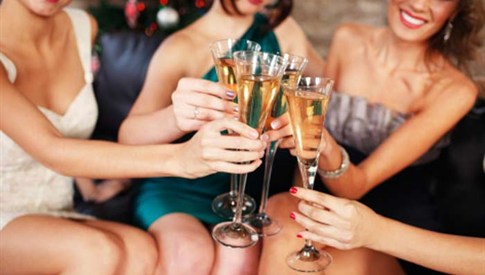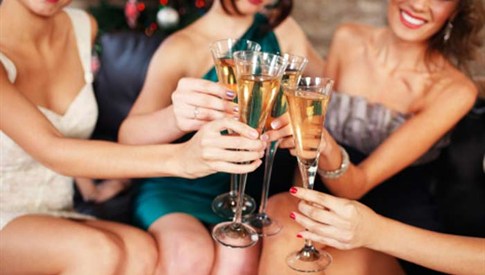 Here's how to plan it…
Manchester is one of Britain's great party towns, with nightlife to rival anywhere in the country, from the Big Market in Newcastle to the seafront in Brighton. But does that mean it's also a great place to stage a Christmas party? Now's the time to find out what's on offer.
If it's fallen to you to come up with ideas for Christmas parties in Manchester, you'll probably want to put together a party organiser's checklist as a first step. Depending on your company and the type of event that'll suit you, yours could look something like the following.
Christmas Party in Manchester checklist:
• Date
• Venue
• Theme / dress code
• Entertainment
• Catering / bar
Let's look at each of these in a bit more detail.
Make a date
If your office Christmas party is going to be a good one you'll want to give people the chance to talk over all the gossip the morning after (considerate party organisers even provide bacon sandwiches), without putting it slap bang in the middle of a critical working week. That means a Thursday evening a week or two before the Christmas holidays can be ideal. Most of the afternoon before the party and the next morning are likely to be a bit of a write-off, in terms of productive work.
Find a venue
Even though The Hacienda (legendary Manchester dance club) is no more, you're still spoilt for choice when it comes to party venues in Manchester from the purpose-built Event City to the upmarket bars and clubs of Deansgate, and the stylish Northern Quarter. But remember – the best spots and the best dates will all go fast around Christmas.
Choose your theme / dress code
Here's a chance to get creative, with anything from a student-style Roman toga party, to a cowboy jamboree complete with bull-riding machine, to a scary fright night, full of zombies, ghosts and ghouls, or even a prohibition party, complete with spats, zoot suits, flappers and fake tommy guns.
Dance the night away
What will your Manchester Christmas party go for in terms of entertainment? At the very minimum you'll probably want a DJ. There are plenty of professional DJs out there offering everything from glam nights to rock-school or the latest dance floor bangers. You'll often find a DJ or two tucked away in your company too, though it's always worth checking out their playlist ahead of time, just to be sure of no surprises. Of course there are plenty of other entertainment options – from live bands (realistically you may not end up with Oasis or The Happy Mondays) to magicians, conjurers, comedians, and novelty acts – whatever takes your fancy.
Food and drink
What do you plan to serve your guests for Christmas? Champagne and canapés – or Boddingtons and crisps? Or you might even want to go all seasonal and splash out on mince pies and mulled wine. Manchester offers a fabulous range of wining and dining options, from the "Curry Mile" of Rusholme to bespoke catering firms who will come up with food and drink suggestions to suit your budget.
All set then? Now you've only got the invitations to sort out and send, the acceptance and rejections to tick off, the special dietary requirements to accommodate, the tears to dry and the cabs to order once your big night is over. Looks like it's going to be a good Christmas in Manchester then.
Advertisement