Last Updated on 14th January 2015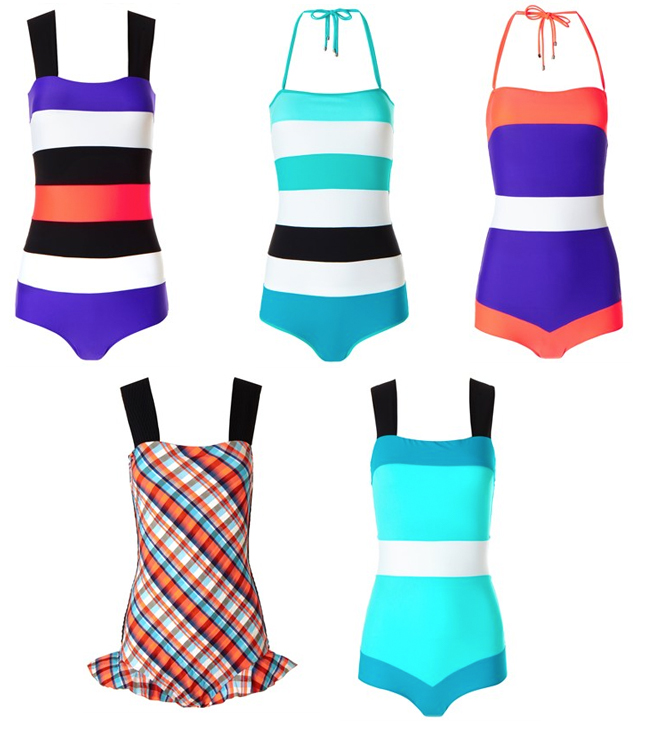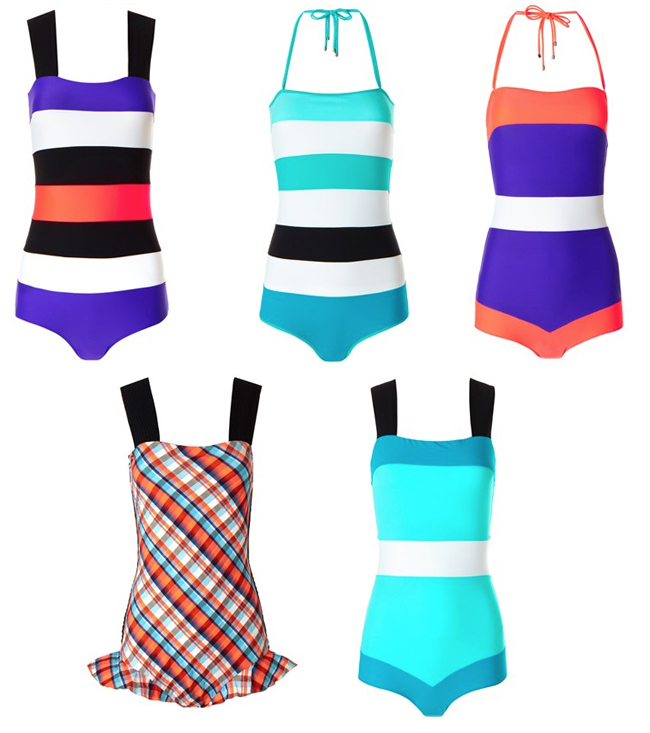 Having witnessed her epic London Fashion Week catwalk shows first hand over the years, we can confirm that Roksanda Ilincic definitely doesn't do things by halves. So, when the designer's brand spanking new pre-spring 2014 swimwear collection launched, we knew we would be in for a treat even before setting eyes on it.
And, now that we have the stunning images of the products to look at in all their glory, we know that we weren't wrong with our assumption. In fact, Roksanda Ilincic seems to outdo herself season after season, which is why she remains to be one of our favourite designers on the London Fashion Week schedule.
Roksanda Ilincic never shies away from bold colours, and we're pleased that her signature love of pairing vivid shades and patterns together has remained for her new season swimwear collection. She knows what us girls look for in a swimsuit; after all, who wants to sit on a beach or by the pool and blend into the background? If you work hard to earn you holiday money to pay for the luxury break, and even harder in the gym to get your bikini body in tip top shape, then you definitely don't want to be upstaged. And wearing one of Roksanda's designers, in particular one of the pieces from the new collection, will guarantee that that doesn't happen.
The collection is comprised of attention-grabbing onepieces, which is great for the body conscious holiday makers, although probably not the best for tanners who want to sun their midriffs. But if you want to look like a vintage goddess as you sit in the shade sipping your cocktail and flicking through the latest issue of Vogue, then this collection is for you!
The coral check trinity swimsuit will be particular popular with the less body confident of women thanks to the cute ruffle detailing at the bottom. Then again, it's also the perfect piece for the girly girl, as who doesn't love a bit of frill on her swimsuit? So basically, what we're trying to say it, it's a killer swimsuit that will be loved by everyone!
That's not the only wow-worthy piece in the collection though; the bold 50s inspired range is to die for. The bold colours will guarantee that heads will be turned when you walk past, and the horizontal stripe detailing makes each swimsuit super figure-flattering too. The halter-neck straps on some of the pieces are perfect if you want to get a bit of sun on you back, bust and shoulders, and the chunkier straps found in the other pieces offer great support for the Kelly Brooks of the world. (Read: those who have been blessed in the old chest department.)
Which swimsuit is your favourite? It's a tough decision, isn't it?