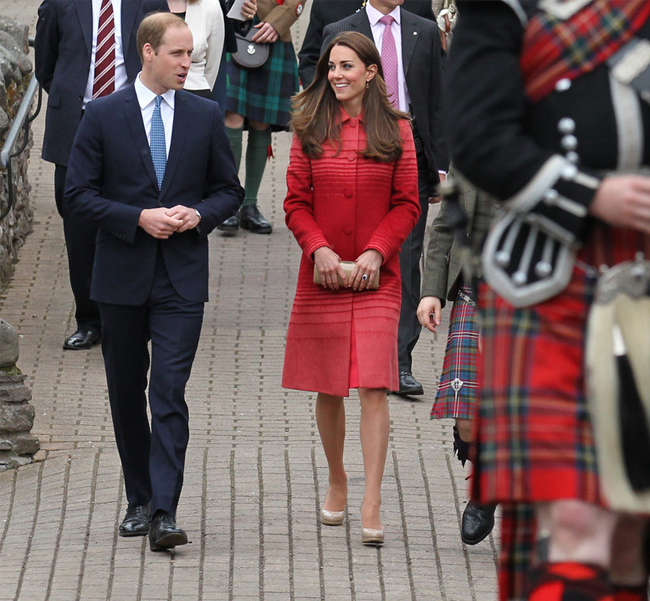 Kate Middleton may have been MIA since touching down in Britain after her and Prince William's tour of Australia and New Zealand (much to the disappointment of Ralph Lauren) but we're pleased to announce that she has remerged – looking just as, if not more, beautiful than ever..
It's definitely been worth the wait, as the Duchess of Cambridge has given us a killer look to lust after while visiting Scotland with her hubby.
Kate and Wills – or should we say the Earl and Countess of Strathearn, to use their Scottish titles – paid a visit to the Strathearn Community Campus in Crieff yesterday morning, and Kate looked flawless wearing a gorgeous red coat by Scottish designer Jonathan Saunders. How very apt!
The Duchess/Countess accessorised with her trusty nude L.K. Bennett heels and matching beige clutch, and Goat's red Thea dress underneath. Believe it or not, the dress is still available to buy so click here to get your hands on it before the copy-Kates beat you to it.