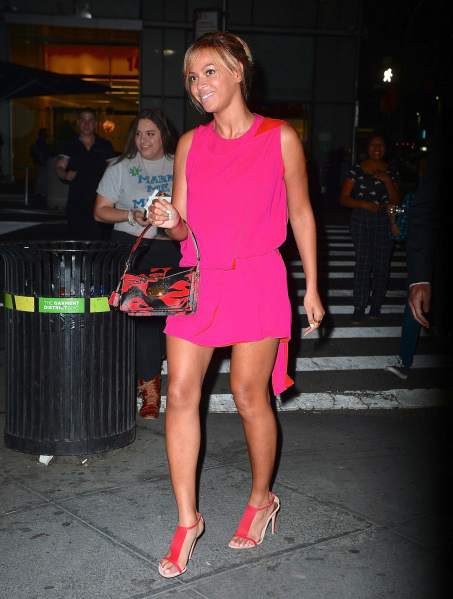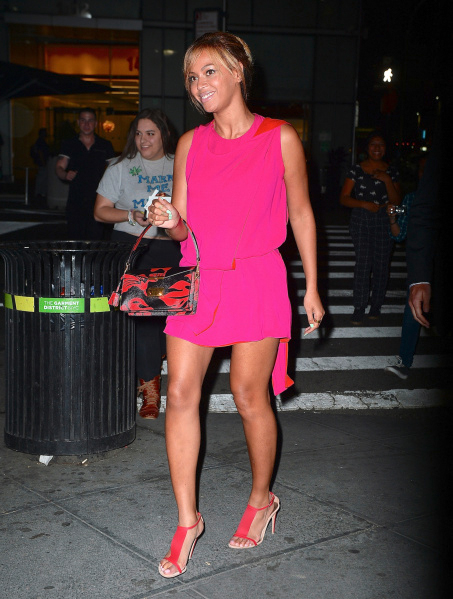 Beyonce has had a bit of bad press this past month or so; what with elevator gate and rumours of a marriage split, it's safe to say that she is in need of some good press right now.
And she's definitely going to get it thanks to her latest look, which comprised of a hot pink dress and the Burberry Prorsum petal shoes we have been coveting since we first set eyes on them on the spring/summer 2014 catwalk back in September last year.
Poppy Delevingne and Angelababy are a few of the famous faces that have already been spotted out in the shoes, but we think Beyonce gives them a run for their money. Whether it's the rest of the outfit or the American singing superstar effect or a little bit of both, there really is no contest when it comes to who wore it best.
If you want to make like Beyonce, you can get your hands – or feet, rather – on the Burberry petal shoes right now. They come in pink as sported by Queen Bey, as well as a lovely shade of green if that's more your colour. Matching clutch bags are also available if you don't like doing things by halves.
Do you love Beyonce's Burberry look as much as we do?
[Image c/o Burberry]