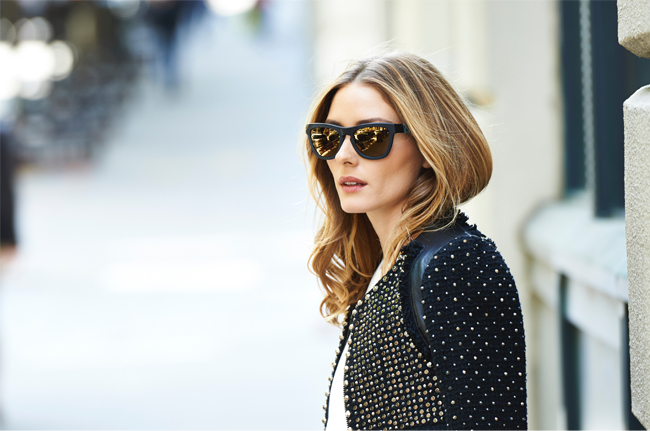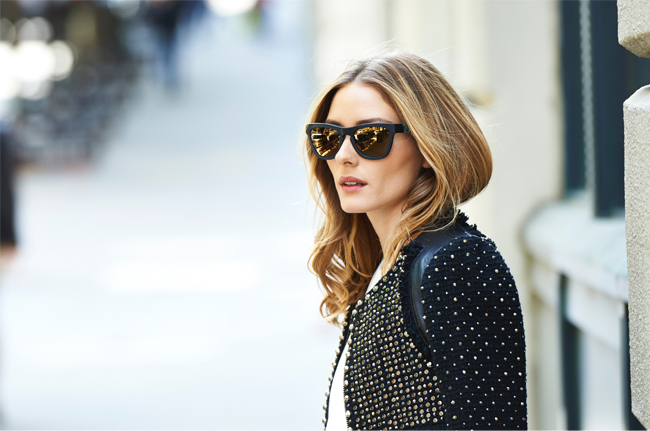 We know we aren't the only ones who see Olivia Palermo as a bit of a style maven (and that'[s actually quite the understatement) so it doesn't surprise us to learn that she has collaborated with Westward \\ Leaning on a sunglasses collection.
Olivia was one of our brand's earliest and most loyal supporters, and has remained a fan as we've grown our company," co-founder and creative director Robert Denning said. "Olivia's support has truly been incomparable.
"I couldn't have asked for a better informal brand ambassador, and it's been so rewarding working with her on this collaboration."
The eight-piece collection comes in different styles and colours, and also features interesting materials at the temple which is a nice, unique little touch. The other thing we love about the collection is the fact that a portion of the proceeds are going to a very good cause; $10 from the sale of every pair of sunglasses will be going to ADCAM's Maasai Project, of which Olivia is an ambassador.
You can check out the collection in all its glory at Oliviapalermo.com. Which pair is your favourite?