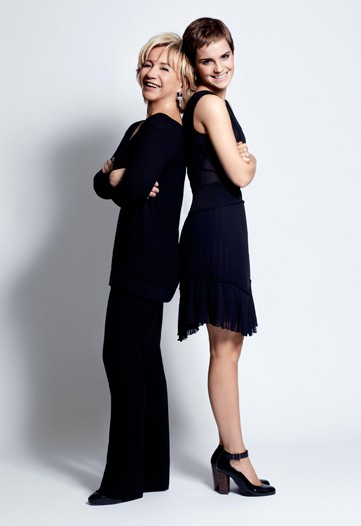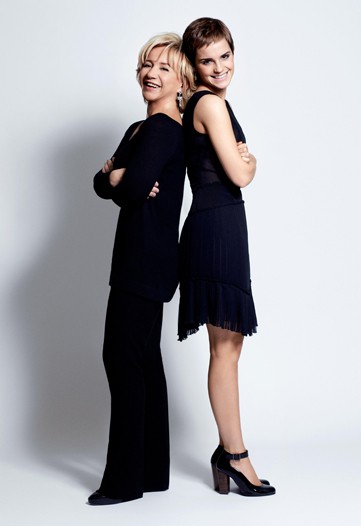 After completing her third and final collection for People Tree, Harry Potter star Emma Watson is moving forward and taking her eco-fashion skills to new heights as her latest collaboration with Italian fashion designer Alberta Ferretti unfolds.
The capsule collection 'Pure Threads by Emma Watson and Alberta Ferretti' consists of two romantic summer dresses, a shirt, a maxi-skirt and denim shorts, all made entirely of organic cotton, muslin and hemp – naturally.
"I'm pleased that a luxury brand such as Alberta Ferretti has decided to create ecological clothes," Emma tells the Telegraph. "I believe this is a big step forward for all of the international fashion industry, but also an important step for an increased sensitivity to the problem of ecology."
It's a well-known fact that ethically produced fashion is something Emma is very passionate about, so in keeping with her measures of good will, the actress will donate part of the proceeds made from the collection to her former Fair Trade associates, People Tree.
"I'm grateful Emma accepted this creative partnership that can contribute to fashion and to the health of the planet," said Ferretti. "She's an actress I've followed since her early days. I like her freshness, her spontaneity and simplicity. She is intelligent, with a strong personality, a young, modern girl of today but aware of social issues at the same time and very rigorous."
The pieces will be sold exclusively online at albertaferretti.com, from the end of March – and even the packaging you receive your ecological goods in will be organic. She doesn't miss a trick.