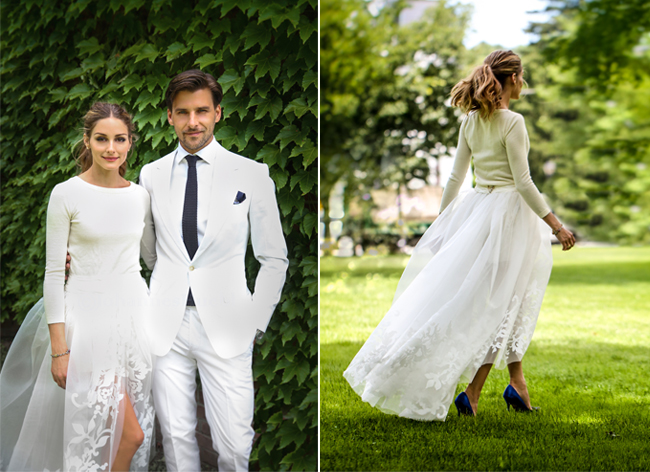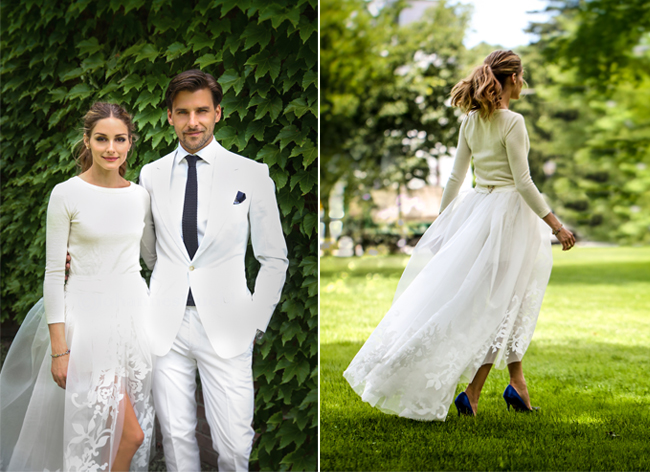 We heard rumours, and then Olivia's people denied the rumours, but now Olivia Palermo herself has confirmed that the rumours were true all along… she and Johannes Huebl are officially marrried!
The happy couple tied the knot in Bedford, New York, and she chose to wear a stunning ensemble by Carolina Herrera for the occasion. Didn't she look breath-taking?
"We really wanted to keep this beautiful day very private and special to us and enjoyed the whole day with our family and two friends," Olivia said. "Bedford is such an amazing and romantic countryside."
It certainly looks romantic if the pics are anything to go by. Now let's talk more about the dress. Olivia actually wore shorts for her big day, which had a full tulle skirt overlay and a cute cashmere sweater on top to keep out the Big Apple breeze – all of which were designed by one of Olivia's go-to designers, Carolina Herrera. And her unconventional laid-back pony tail in her hair and somewhat minimal make-up provided the final exquisite touches.,
We always knew that Olivia would make the perfect bride! Congrats to Olivia and Johannes!
[Olivia Palermo]