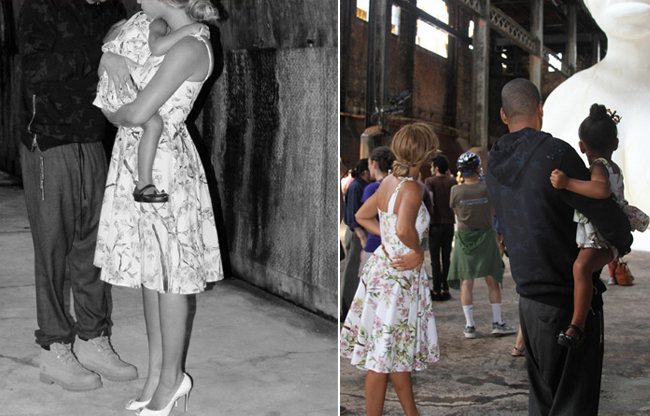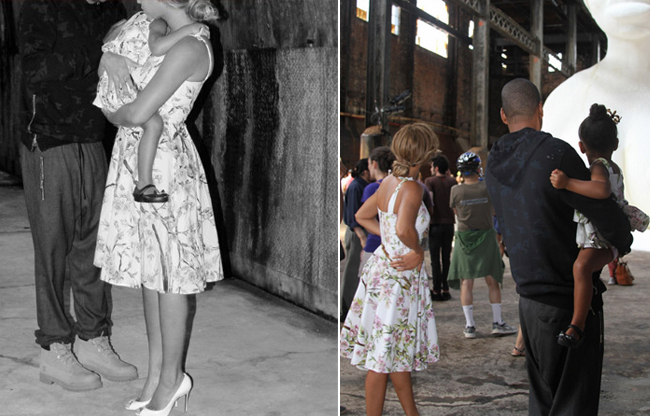 Just when we thought we saw the cutest mother and baby picture courtesy of Kim Kardashian and little North West, Beyonce and the adorable little Blue Ivy Carter come along to blow everything and everyone out the water.
Yep, the A-list mother and daughter duo stepped out in matching Dolce and Gabbana dresses over the weekend, and quite frankly we think it's the cutest thing we have seen all year!
Beyonce wore a gorgeous summery floral Dolce and Gabbana dress from the spring/summer 2014 collection while attending the Kara Walker's A Subtlety or the Marvelous Sugar Baby art installation in New York, while her daughter was wearing a dress in the same floral print complete with its very own matching bloomers. We can't cope with the cuteness!
Beyonce was obviously super-proud of the doppelganger dressing, as she posted the pics to her very own personal website for all her adoring fans to see. Aww!