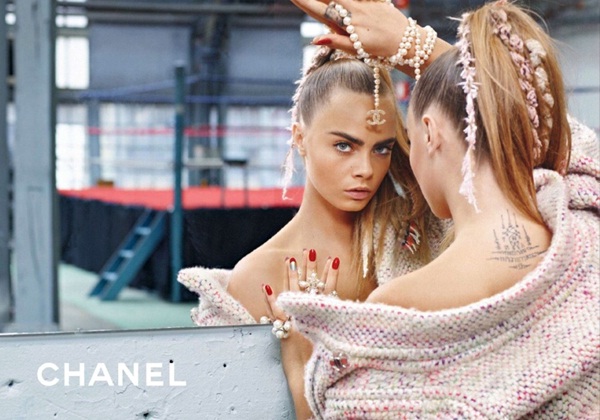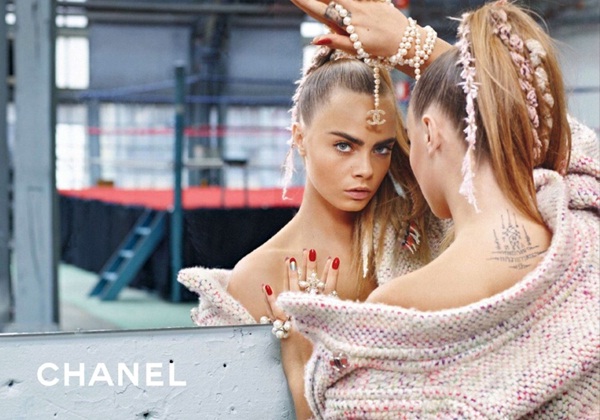 Despite being noticeably absent from the Chanel Couture show in Paris last week, Cara Delevingne is the main star of the French fashion House's autumn/winter 2014 ad campaign. And the tomboy at heart model couldn't look more chic, elegant and ladylike if she tried.
The pic above might just be out favourite Cara Delevingne ad campaign pic of the season so far; it's going to take a lot to top it!
Although the autumn/winter 2014 runway show took place in a "supermarket", it doesn't look like Karl Lagerfeld and the Chanel team have continued with that theme, as they have favoured the setting of a boxing ring instead. Interesting… but the Chanel clothes and Cara D certainly make it work!
We don't think we're going to take up boxing any time soon though, as we don't think classic pearl-embellished Chanel sweaters are part of the recommended sporting attire. If that changes in the near future, we might have to reconsider…