Last Updated on 26th October 2012
Looks like 20-year-old model of the moment Cara Delevingne has yet another ad campaign under her belt, and we think this one's going to take pride of place in her portfolio as it's for the one and only Chanel! Bookings don't come more exclusive and coveted than that, right?
We love Chanel's spin on the whole Anna Karenina meets Little Bo Peep look; it's still very fitting for the period as far as the frills, hats and feathers are concerned, but we don't think anyone in the 18th Century paraded around topless. Not even Downton Abbey could get away with that. We bet men would watch a lot more costume dramas if that was the case though!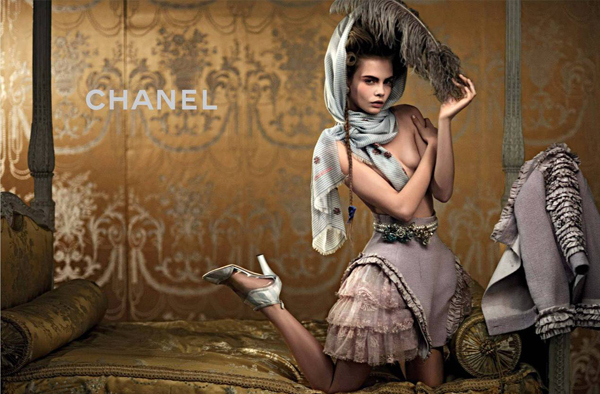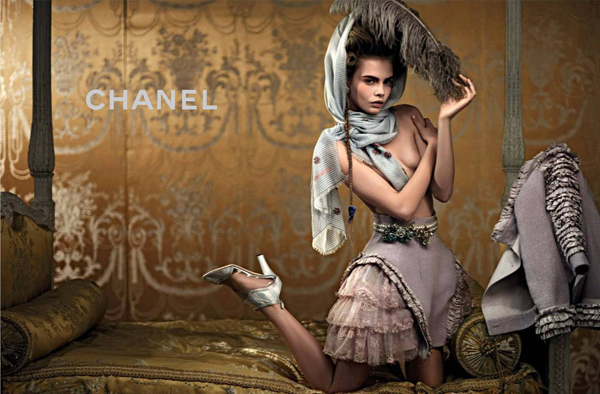 And the ad campaigns show a much softer side to the collection which was initially styled with rock-chick, punky accessories. Click here to refresh your memories! What do you think of Cara Delevingne's Chanel moment?