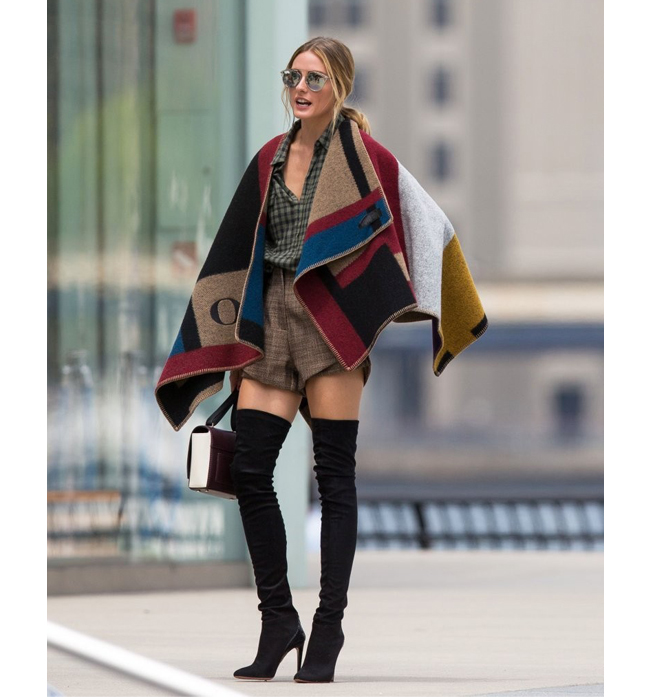 It doesn't always take a red carpet and a whole lot of razzle dazzle for us to be impressed with a celeb's sartorial choices. Case in point: this Olivia Palermo look.
The newlywed socialite and style maven was spotted out and about in New York seemingly minding her own business, but obviously very aware of how good and expertly put together she looked. If only we could pull that off every time we popped out for a pint of milk and the latest issue of Vogue…
There must be a bit of a chill in the Big Apple air right now, as Olivia chose to cover up with some gorgeous over the knee Stuart Weitzman boots (which we are totally lusting after, by the way!) a checked shirt, shorts, and of course, that instantly recognisable personalised Burberry poncho. Although maybe she should update it(or just get a new one) now she is a married lady…
Do you love Ms Palermo's effortless look as much as we do?