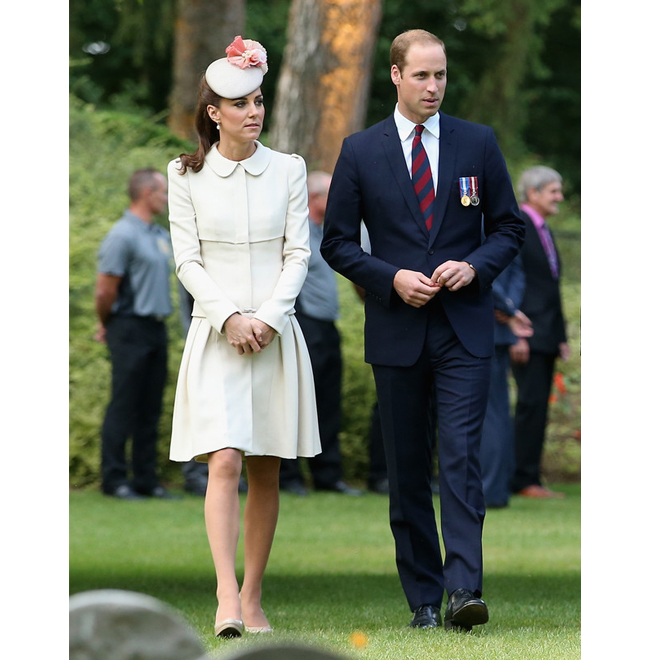 It was a historic day yesterday, as Britain and the rest of the world remembered the beginning of World War 1 which took place 100 years ago.
Kate Middleton and hubby Prince William joined King Philippe and Queen Mathilde of Belgium for the WW1 100 Years Commemoration Ceremony which was held at Le Mémorial Interallié in Liege, Belgium yesterday morning, before heading to the St Symphorien Military Cemetery (pictured) to pay their respects.
"Among the very first victims were the people of Belgium, whose resistance was as gallant as their suffering was great," Prince William said while speaking at the ceremony.
The Duchess of Cambridge looked flawless, as expected, and wore a coat dress from one of her go to British designers, Alexander McQueen. She accessorised her pleated pal coat dress – which came complete with a cute-as-a-button Peter Pan collar – with an intricate Jane Taylor Millinery hat and, you guessed it, her trusty LK Bennett nude heels.
A very apt outfit, hair and accessory choice for the occasion; we wouldn't expect any less!