Last Updated on 13th August 2014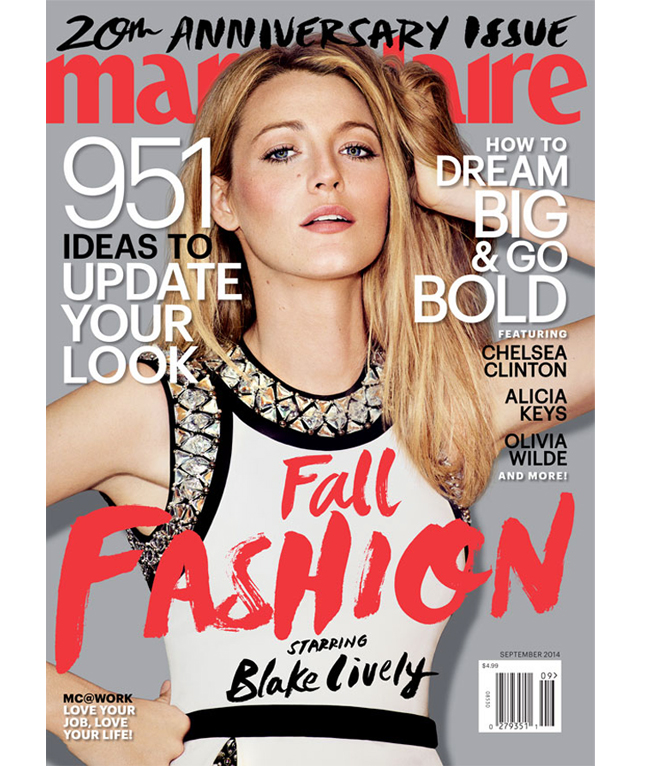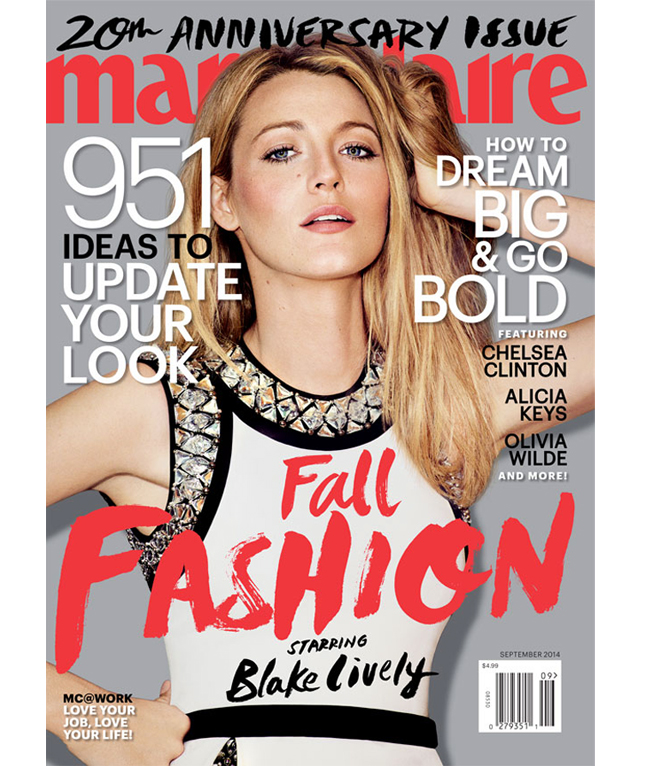 Who does Marie Claire US get to help it celebrate its 20th birthday? It obviously had to be someone good; someone with huge selling power and a huge presence in the fashion industry. And that someone is none other than former Gossip Girl Blake Lively. And what a fabulous cover it is, too!
As you can imagine, Blake Lively has the perfect body, hair, attitude, and pretty much everything else that is needed to showcase fashion's hottest threads, and that's exactly what she does in her accompanying editorial.
She also tells the mag everything about her partnership with Gucci, her brand new website Preserve, and of course, more deets about her relationship with husband Ryan Reynolds.
"We've never gone a week without seeing each other," she said. "There's no major decision that I make without him. The best part is when we turn off our phones and just talk and hang out. He's my best, best friend. What do you do with your best friend? You do nothing."
Aww, don't they sound adorable? The Marie Claire US September issue hits newsstands on August 19th, so not that long to wait to read the interview in full and gaze (in awe) at Blake's pictures.