Looks like Lea Michele has bagged herself yet another January cover, as she is posing rather beautifully for Marie Claire US's first issue of the new year. (She was also the Flare January cover girl – click here to refresh your memories of that cover and some of the editorial pics which were equally as gorgeous as this MC offering!)
We know that Lea is very blessed in the ole cleavage department, and although her goods are covered up for the cover shoot (flawlessly photographed by Andreas Sjodin may we add), she still talks to the mag about their, um, "place" in Hollywood…
"These babies are great," she said. "They are my prizewinners. For a while they were out and about, showing off on Broadway every night, then they came to L.A. and were like, 'No one else looks like me here!' They were nervous to make their appearance but feel they've earned their place.
"So they asked if they could come out, and I was like, 'All right, you guys.' They definitely rose to the occasion, so I'm going to continue to give them more opportunities."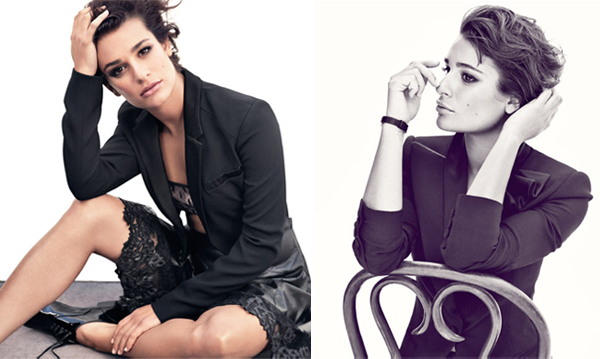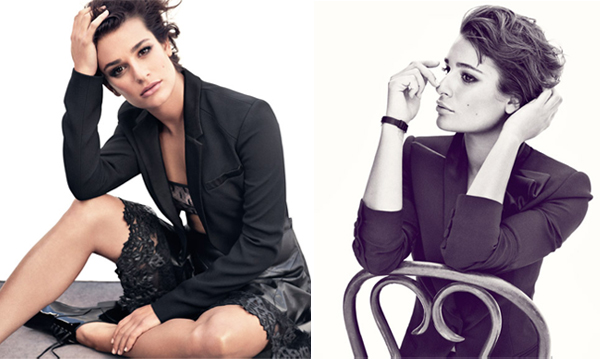 Head to Marie Claire US right now to see what other gems Lea came out with during her interview, including thoughts on boyfriend Cory Monteith, her supposed diva behaviour, and her obsession with The Real Housewives of New York.
Marie Claire's January issue is out on Tuesday December 18th.