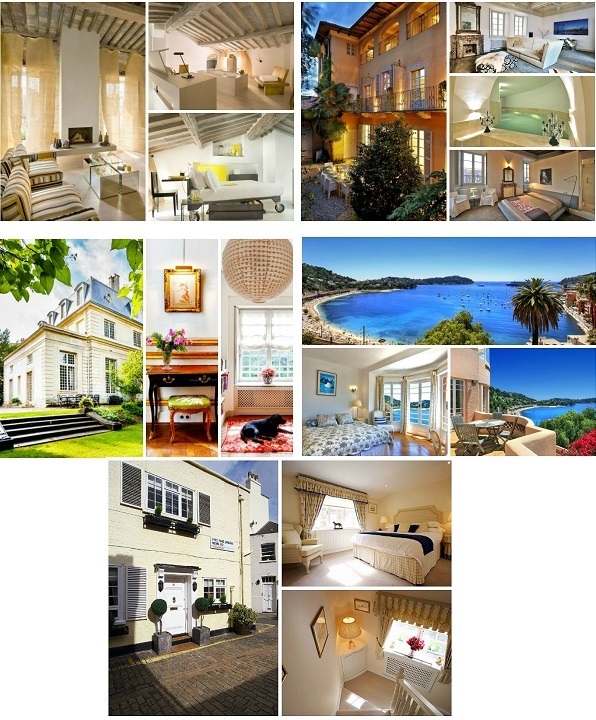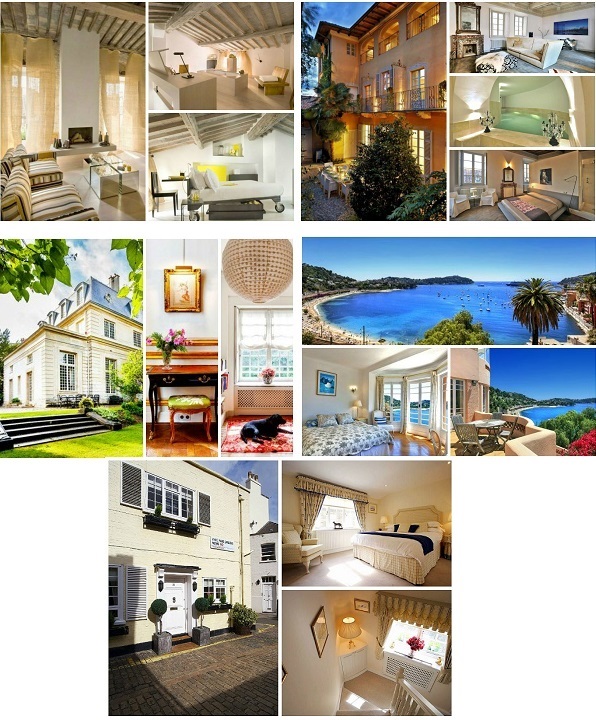 If you're after a luxury holiday to help you relax and unwind but don't fancy spending all of your hard earned money on flights and accommodation (that you would rather spend on new-season piece when they finally hit the shelves!) then read on.
We have five of the best super-stylish and super-affordable luxury holiday suggestions for you; the hardest part will be narrowing them down and actually picking one to go on. Good luck!
ITALY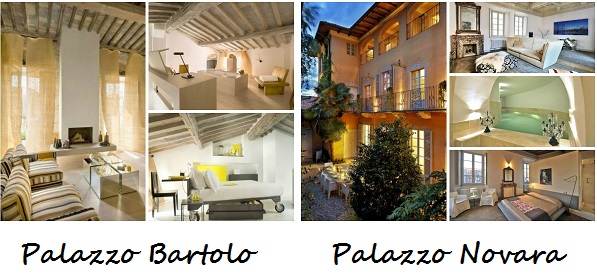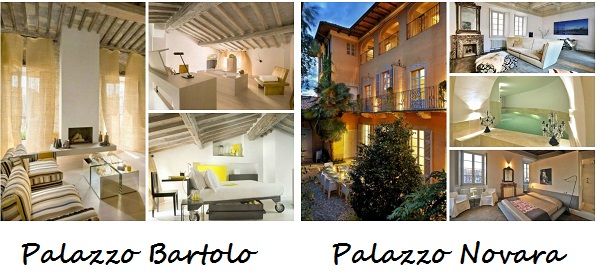 Where to shop? You don't need us to tell you that it's all about Italian fashion! Milan and Florence are two of the nicest places to shop as you'll be getting some of the finest fashions while taking in the gorgeous scenery and atmosphere at the same time too. Your first port of call should be the Quadrilatero d'Oro ("rectangle of gold) as that's where you'll find all your big name designer threads from Fendi to Roberto Cavalli among others.
You'll be surprised how popular outlet stores are with the locals, and we urge you to do the same. Who wants to pay full price for Prada when you can get the real deal at a fraction of the price? We'd recommend the outlets around corso Vittorio Emanuele II and Il Salvagente (which translates as "the lifesaver" – although if we had our way we would rename it "the money saver"!).
Where to stay? There aren't many places you won't be happy with in Milan, but the Palazzo Novara is pretty high on our list of recommendations for you. The perfect place to stay if you're going on a big family holiday, as it sleeps up to eight people and is close to all the picturesque Italian lakes.
If Florence is more your thing though, then the Palazzo Bartolo is the one for you – it sleeps up to 10 people and is close to all the main action in Florence.
FRANCE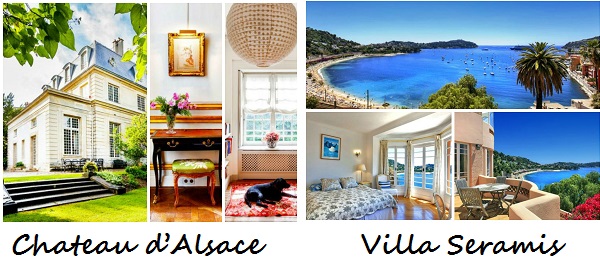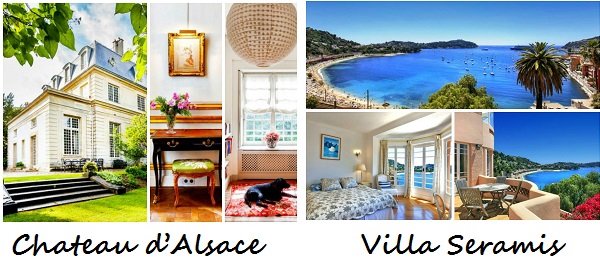 Where to shop? You'll find a lot of shops at the Cote d'Azur and Monaco to keep you occupied; no need to look both ways and spend half your valuable shopping time crossing the road either, as most of the shops are in pedestrian only blocks in the town centres. How convenient!The Cap 3000 is a great shopping mall to spend all day in as it boasts over 100 shops – including the famous Galeries Lafayette department store.
And if you're heading to Paris… the shops on Avenue Montaigne and Avenue des Champs-Elysées are the most prestigious, stylish (and pricey) of them all, with everything from Louis Vuitton, Chanel and Christian Dior to name just three. Great for window shopping when you're running out of Euros as you can spend almost an entire day drooling over the new season pieces!
Where to stay? The French Riviera boasts some truly stunning views, so you could do a lot worse than selecting a villa in this gorgeous location. We'd really recommend the Villa Seramis which sleeps a whopping 10 people and is close to Nice! So much culture to lap up!
If Paris is all you can think about when someone says the word "France" to you, then Paris it shall be! The Chateau d'Alsace is near France's fine capital city, but far away enough to avoid all the hustle and bustle of traffic and tourists. Perfection!
UK AND IRELAND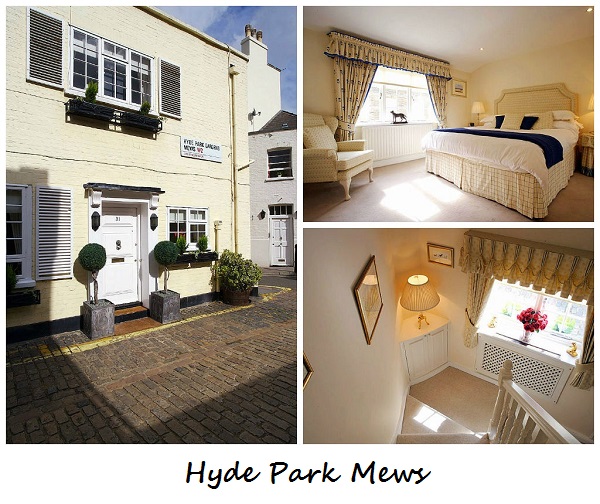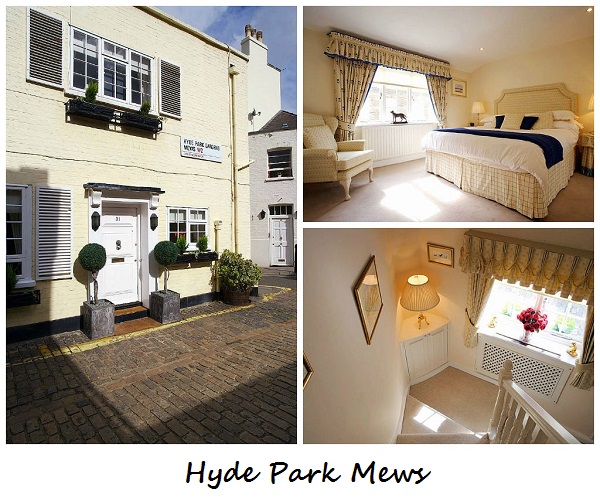 Where to shop? Shopping in London is as fun as it is easy! From the world famous Harrods and Selfridges department stores to something a little more niche in Camden Town or something slightly understated in Carnaby Street or Portobello Road, you're bound to find something to suit you. Vintage lovers will also love the various vintage shops like Absolute Vintage in East London or Beyond Retro in Brick Lane to name just two which are scattered around the capital too.
Where to stay? You don't have to venture too far from your own doorstep to get a great luxury holiday; there's a reason our capital city is always bursting with tourists from around the world all year round! Hyde Park Mews is a great place to stay when shopping in London (it's highly recommended!. The location is superb and it sleeps up to 9 people.