Last Updated on 22nd August 2014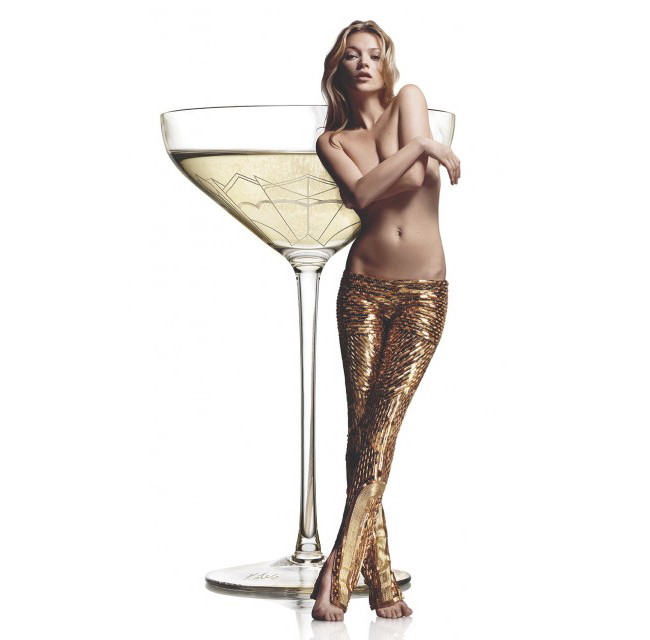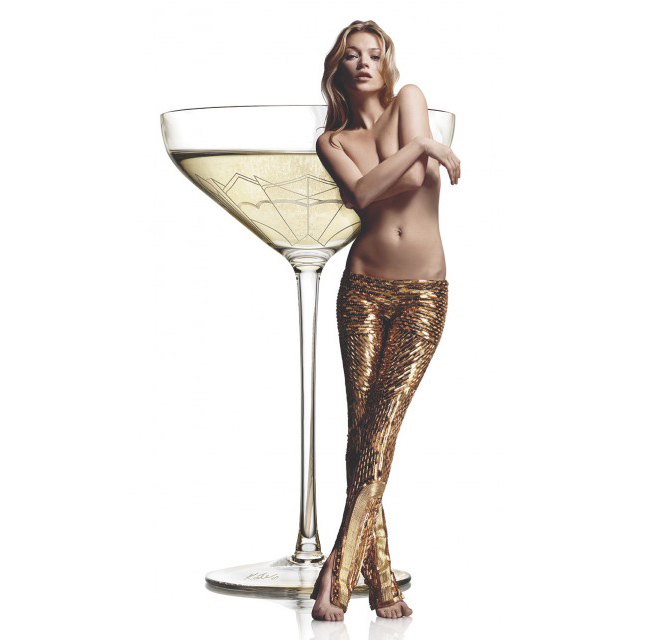 Yep, you read that right and no your eyes are not deceiving you. To celebrate Kate Moss's 40th birthday and her epic 25 years in fashion, London restaurant 34 has decided to model a champagne coupe on her left breast.
It's not actually that weird, as apparently this goes way back to the late 18th century, when the first champagne coupe was supposedly modelled on Marie Antoinette's left breast. A pretty interesting fact, if we may say.
"I was excited to participate in this project, what an honour to be alongside Marie Antoinette – she was a very intriguing and mischievous character," Kate Moss said. "Champagne is always associated with celebration and happy occasions and I had fun creating this beautiful coupe."
And doesn't she look beautiful posing alongside it? British artist Jane McAdam Freud was commissioned by the restaurant to make the mould from Kate's 34B left breast, and we can expect to see the supermodel launch it at 34, as well as The Ivy, Daphne's, and Scott's, where the coupes will be available.