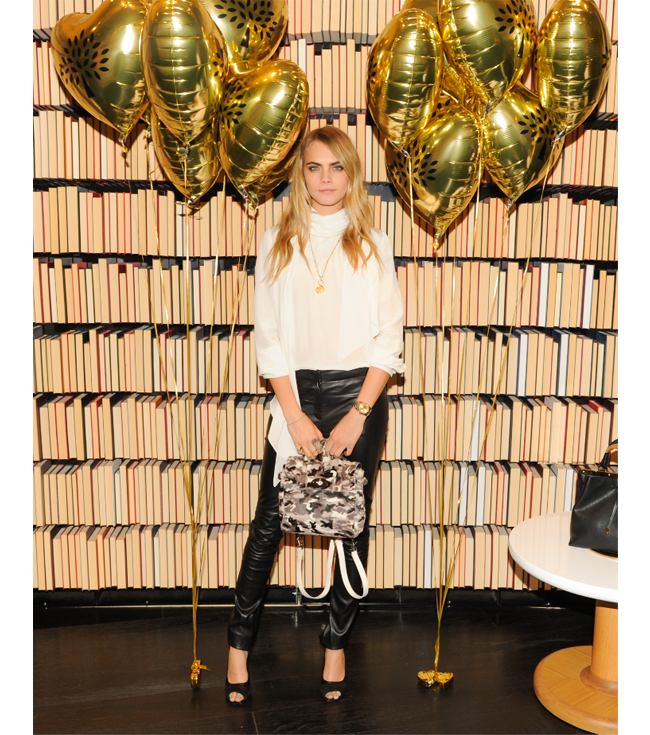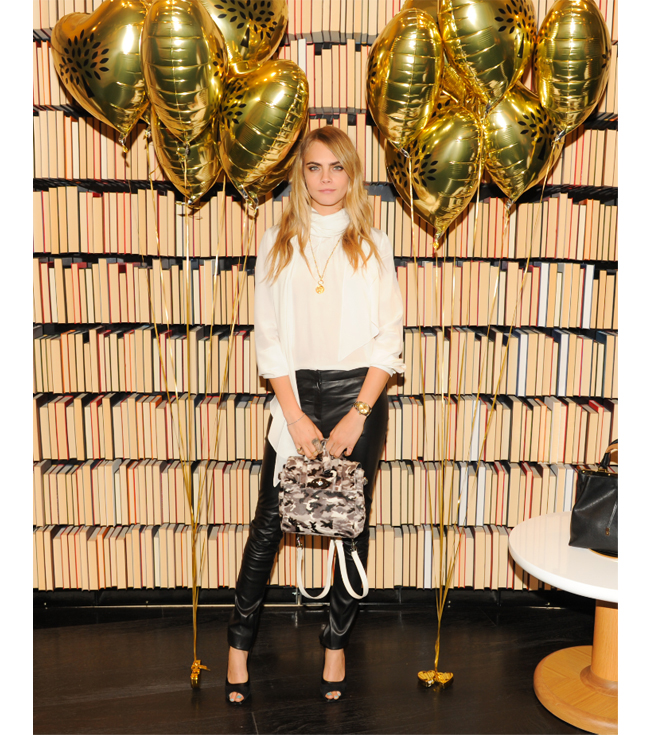 Cara Delevingne must have racked up a lot of air miles this week. As well as attending the Toronto Film Festival, our favourite British supermodel has flown to the Big Apple to promote her brand spanking new collection of Mulberry bags. What a busy bee she is!
For once we aren't talking about her clothes on the New York Fashion Week catwalk, as this time it's all about the outfit she wore at the Cara Delevingne collection party at the Mulberry store in New York's Spring Street…
The actress, supermodel, and social media queen was decked head to toe in Mulberry – of course! – and looked phenomenal in a cream Chelsea blouse, black leather skinny trousers, black Mira pumps, and one of her own creations: the mini Cara Delevingne black and white camouflage haircalf bag. Phew; quite a mouthful, but we got there in the end!
Cara was joined at the party by her big sister Poppy Delevingne, Georgia May Jagger, and blogger/DJ Bip Ling, among others, although we have to say that Cara's look was definitely our favourite. She kind of had to steal the spotlight at her own event… are we right?!
[Image c/o Mulberry]