Jenny Packham's show was, as always, quite exquisite, with the designer saying her muse for the new collection was "blatantly Marilyn Monroe".
"She's been there all my life, but I've rediscovered her again," Jenny Packham said. "She's still so relevant. What she wore doesn't date." We couldn't agree more, and we absolutely love Jenny Packham's Marilyn inspired vision. We predict Michelle Williams will be one of the first ladies to step out in one of these pieces; what say you?
We definitely feel the Marc by Marc Jacobs girl has a little bit of Miley Cyrus to her – and not just due to the short, twisted top-knot hairstyles found on the runway models. We saw an abundance of polka dots and cute cropped tops – both of which we could easily associate with the controversial singing superstar. We wonder if her influence will make an appearance in her good friend Marc Jacobs' eponymous collection too…
Elsewhere in New York, we discovered that skinny jeans might still be relevant after all – or at least according to Laura and Kate Mulleavy of Rodarte – and last but not least learnt that Oscar de la Renta can still render his audiences speechless with the sheer intricacy and beauty of his designs.
Take a look at our latest highlights from New York Fashion Week's spring/summer 2015 season:
Oscar de la Renta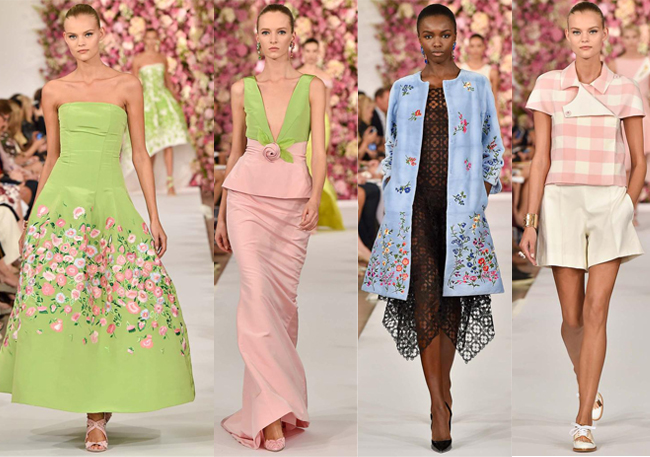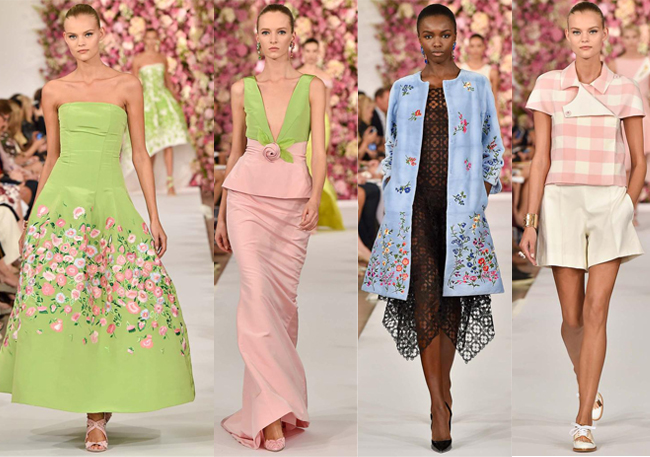 Marc by Marc Jacobs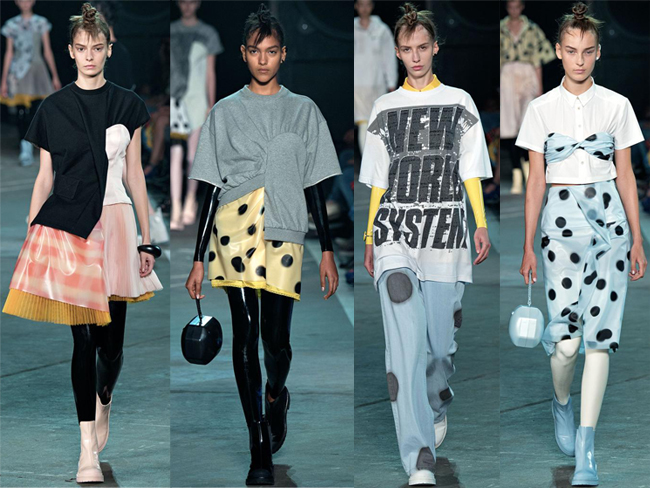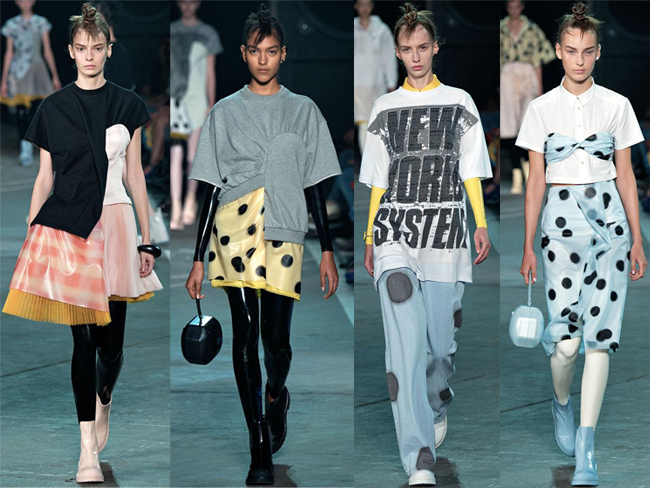 Jenny Packham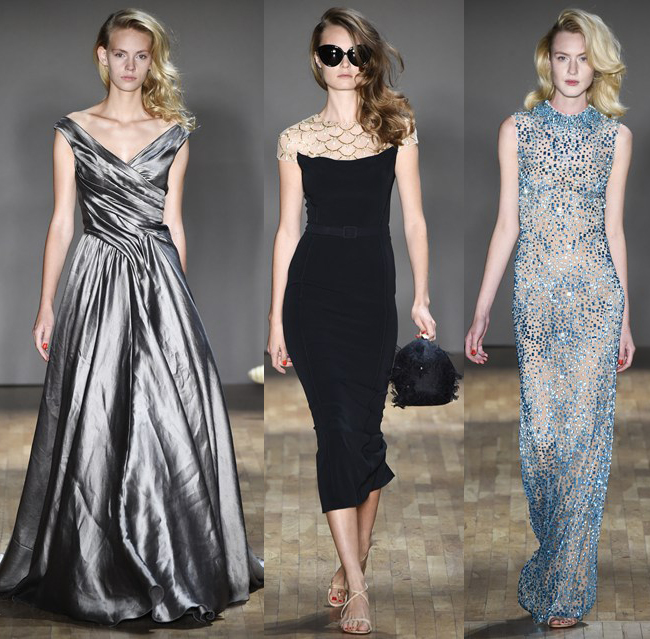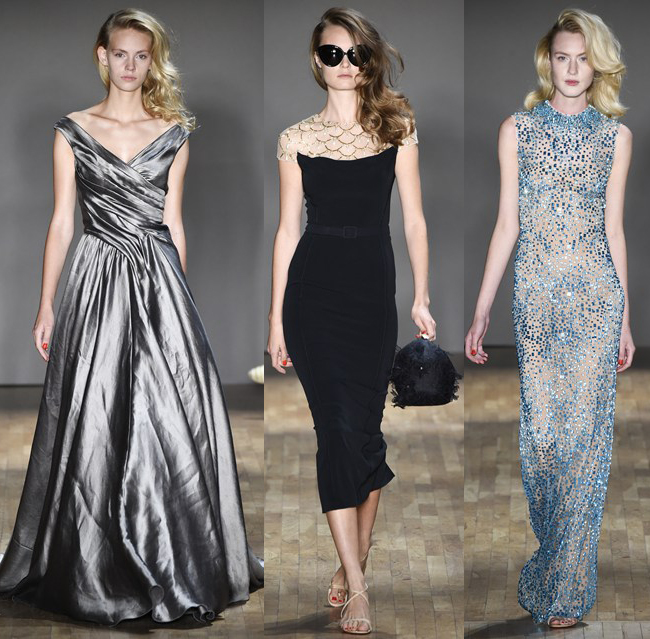 Rodarte