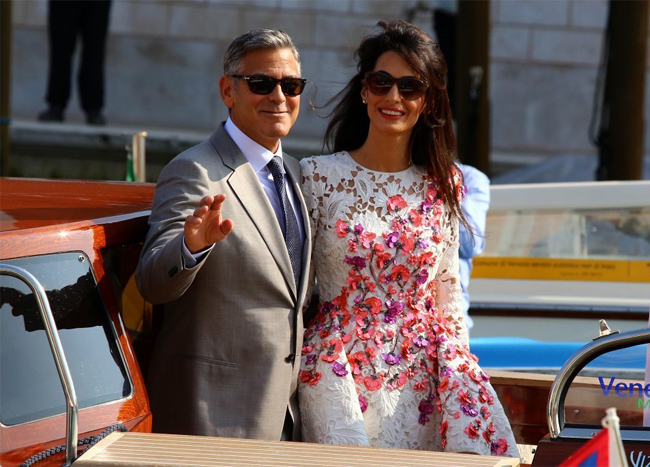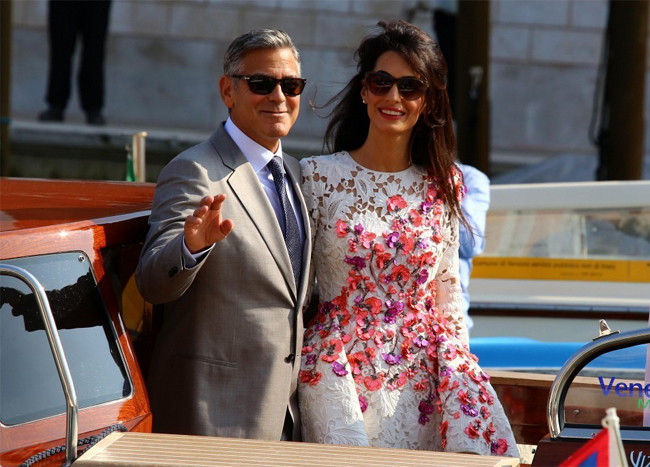 They're married!
George Clooney is well and truly off the market, as he and Amal Alamuddin finally tied the knot in Venice over the weekend. Congratulations to the very happy couple!
We know you're dying to know, so we'll just get it out the way… the bride wore Oscar de la Renta, while the groom wore Armani! We need to see pictures, pronto!
53-year-old George Clooney and his 36-year-old bride celebrated their wedding in the gorgeous seven star Aman Canal Grande – a hotel overlooking the famous Grand Canal – with a host of famous faces in attendance.
Some of the A-listers at the wedding included Anna Wintour, iconic model Cindy Crawford, Emily Blunt, Matt Damon, and U2's Bono, to name just a few.
According to reports, the guests dined on lobsters, lemon risotto, fried polenta and mushrooms, and then burned off the calories by partying the night away to a soundtrack of Blondie, the Jackson 5, Amy Winehouse, Daft Punk, and more.
We can't wait for pics of Amal's ODLR dress to emerge – we bet she made the most beautiful bride! Congrats to the new Mr and Mrs Clooney!