Last Updated on 2nd October 2014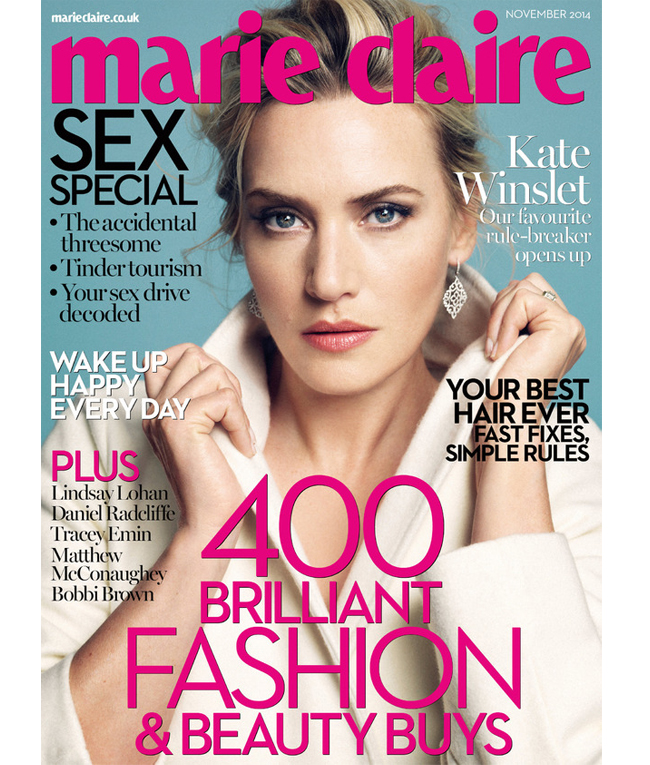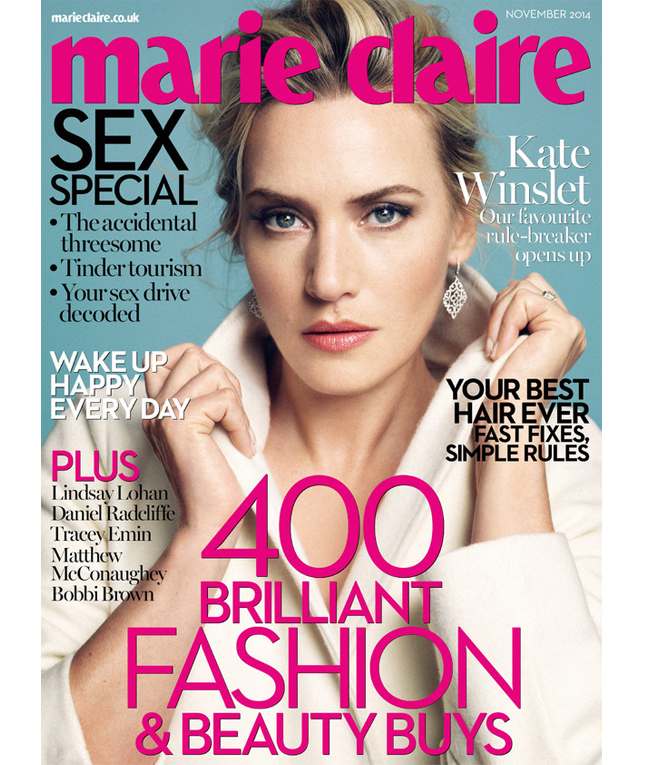 Another November fashion glossy cover to look at this morning – this time courtesy of Marie Claire UK.
Kate Winslet and her flawless face are covering Marie Claire UK's November issue, making us seriously question the fact that she is turning 40 next year. That's right – 40! Is it just us, or has Kate Winslet barely aged since the Titanic days?
And speaking of Titanic, Kate opens up about her dishy co-star Leonardo DiCaprio, who she says still remains a close personal friend after all those years. Aww!
"I think the reason that friendship works is because there was never any romantic thing," Kate began. "It's so disappointing for people to hear that, because in the soap opera of the Kate and Leo story we fell in love at first sight and had a million snogs, but actually we never did.
"He always saw me as one of the boys; I've never really been a girly-girl. We needed each other to lean on because we were very young and working all kinds of crazy bloody hours and it was a shock to the system."
We hear you, Kate! You can read the rest of Kate's interview (she talks about more than Leo, promise!) in the Marie Claire UK November issue – out today!