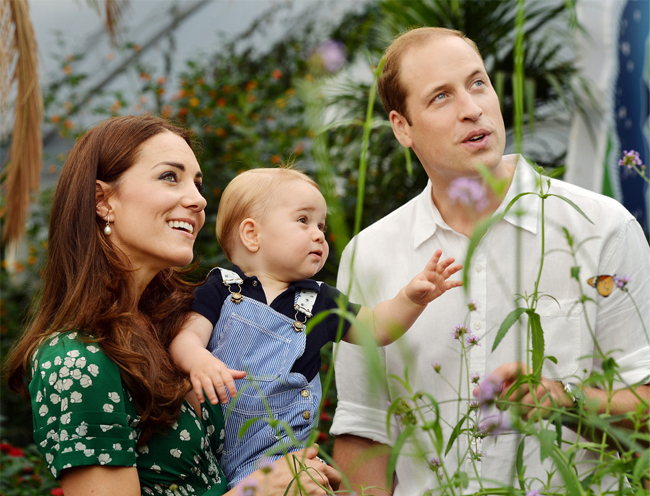 Even though we, along with the rest of the world, want to see how adorable little Prince George is growing up, we kind of only want it to be what his mummy and daddy want us to see. In other words, we feel a bit wrong looking at an innocent child through the lens of an unwanted paparazzi photographer… and Prince William has actually done something about it.
Prince William has launched a crackdown on unauthorised paps taking pics of his son without his knowledge, after a few freelance photographers have been following him, Kate Middleton, and their nanny to the park where their son plays. One photographer in particular has reportedly been stalking Prince George, prompting him to be removed from the park as a result…
"The Duke and Duchess have taken legal steps to ask that an individual ceases harassing and following both Prince George and his nanny as they go about their ordinary daily lives," a spokesperson for the Duke and Duchess of Cambridge said.
"An incident last week has prompted Their Royal Highnesses to seek reasonable assurances from the individual about his behaviour. The individual was spotted at a central London Park in the vicinity of Prince George, who was removed from the park immediately. There is reason to suspect that the individual may been placing Prince George under surveillance and monitoring his daily routines for a period of time."

"The Duke and Duchess are arguing that while Prince George will one day inherit a public role, as a child he should be able to lead a normal life. No parent would tolerate the suspicion of someone pursuing and harassing their child and carer whilst their child is playing in a public park or going about their daily activities."
Here, here! So back off, paps and leave Prince George alone!
[Glamour]