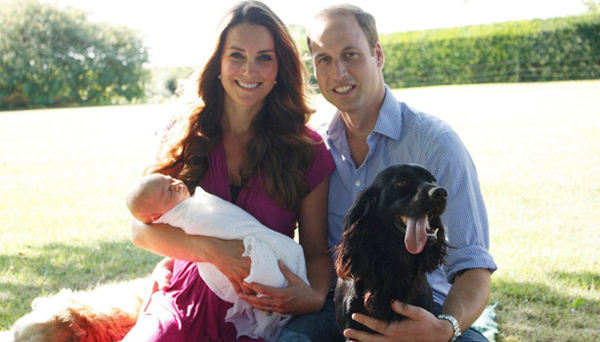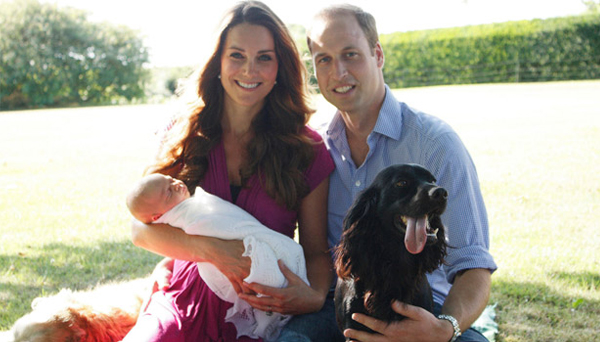 We woke up this morning to find a very special picture all over our newspapers and social media outlets – and that picture was the first official portrait of the most famous new family in the country. Probably world!
What do you think of the first official portrait of Kate Middleton, Prince William and little Prince George as released by St James's Palace last night?
Kate's dad Michael Middleton was on hand to snap his daughter, son-in-law, grandson and dog Lupo in what looks like a very normal and laid-back family photoshoot at the Middleton family home.
Prince George's early years are definitely getting off to a nice normal start just like his parents wanted.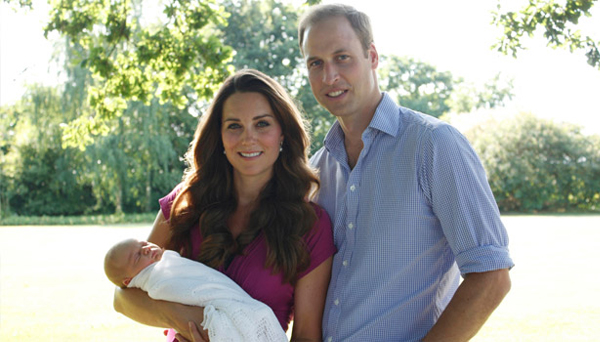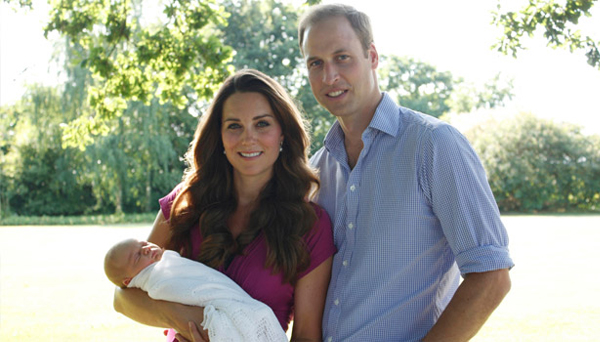 And we know you're all dying to know what new yummy mummy Kate Middleton is wearing in the family snaps, and we're pleased to reveal that it's a fuchsia knot front dress from maternity brand Seraphine. It only costs £46 so get yours now before the Kate effect makes it sell out!