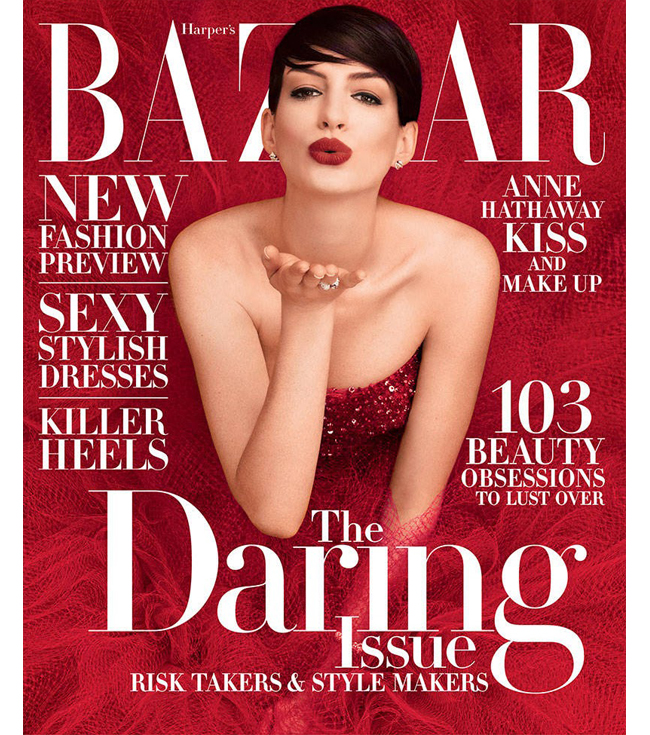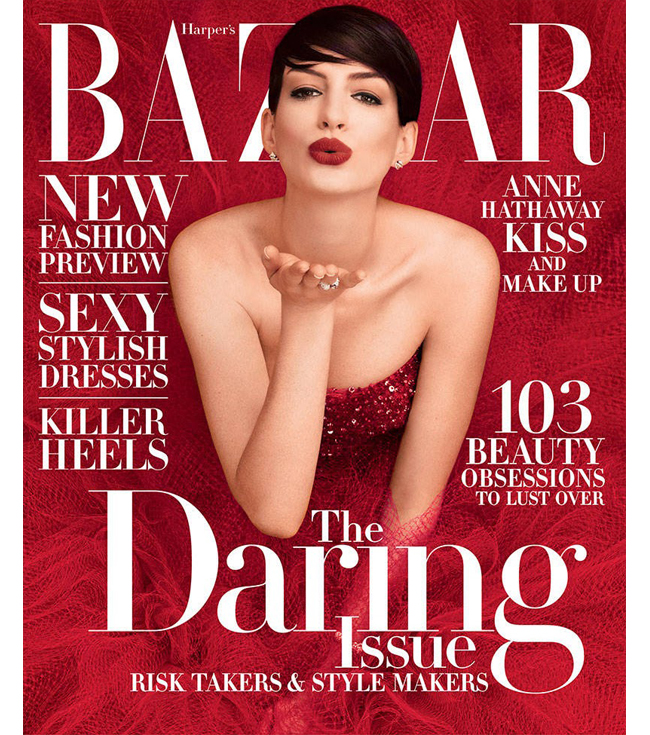 Anyone who questioned the sexual prowess of Anne Hathaway will surely receive confirmation of it thanks to Harper's Bazaar US November cover.
We've already seen Anne on a November cover courtesy of Elle UK's latest issue, but we definitely think this one pips it to the post in terms of glamour and wow factor. What do you guys think?
The Oscar-winning actress is looking hot, powerful, sultry and extremely seductive (is that enough adjectives? Probably not but we think we'll end it there for now!) on the HB cover and in the editorial images which have been shot by the very talented Alexi Lubomirski.
The accompanying interview isn't as glam though, as the actress opens up about the hard times, the hatred from the Hathahaters (shame on them) and really identifying with her Les Miserables character Fantine…
"I damaged my health during Les Mis, which I didn't want to mention in case it seemed like I was courting sympathy," she said. "I was in crisis. Now I'd be fine. I really would be. I'd let it roll off my back, but at the time I was still partly Fantine. I was still identifying with being a victim."
We think – and hope – that she has taken time to heal from it; she definitely looks a million miles away from her Fantine character. Plus, we hope the gorgeous pictures and honest interview will win her back some of her fans.
More stunning pics and the rest of her honest interview in the Harper's Bazaar US November issue.