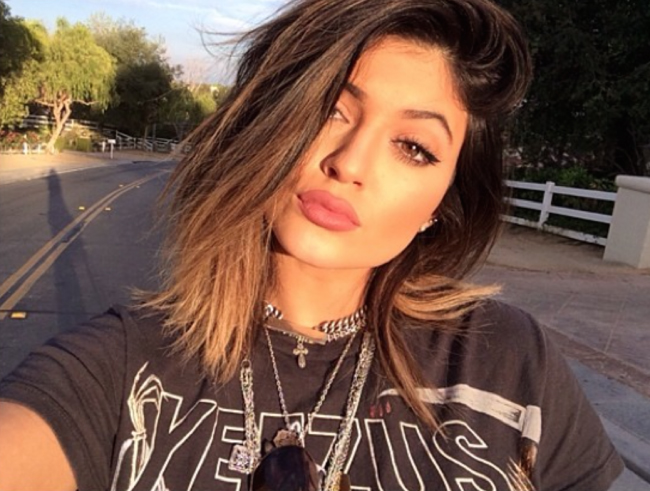 Kim Kardashian's booty has had its time in the spotlight, as the world's obsession seems to have shifted to her younger sister Kylie Jenner's lips.
The internet has gone well and truly mad over the youngest Jenner girl's lips these past few months, with many people suggesting that her voluptuous pout can't just be down to good make-up skills and Photoshop, and is actually down to "surgical help"…
Well Kylie seems to be a bit fed up of all the rumours, so has decided to address them head on by taking to Twitter:
"How long are we gonna talk about this lip thing lmao

"Let's get a our lives together guys and talk about some important sh-t. Just talk about something new at least. I'm bored.

"These plastic surgery rumors hurt my feelings to be honest and are kinda insulting."
OK, so she hasn't exactly given us a definitive answer, but we don't think she's going to at this rate. Maybe she will spill the beans at a later date; in her autobiography perhaps?
Where do you stand on the matter? Do you think Kylie Jenner has had surgery or lip fillers?
[Glamour]