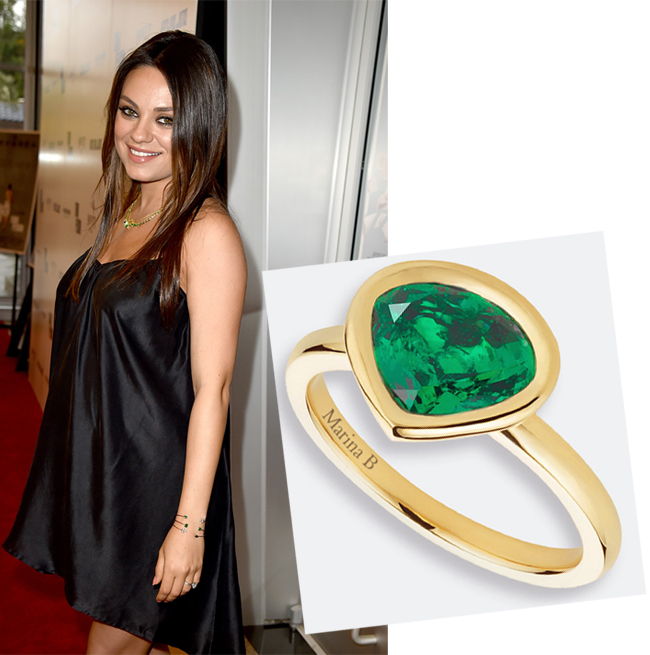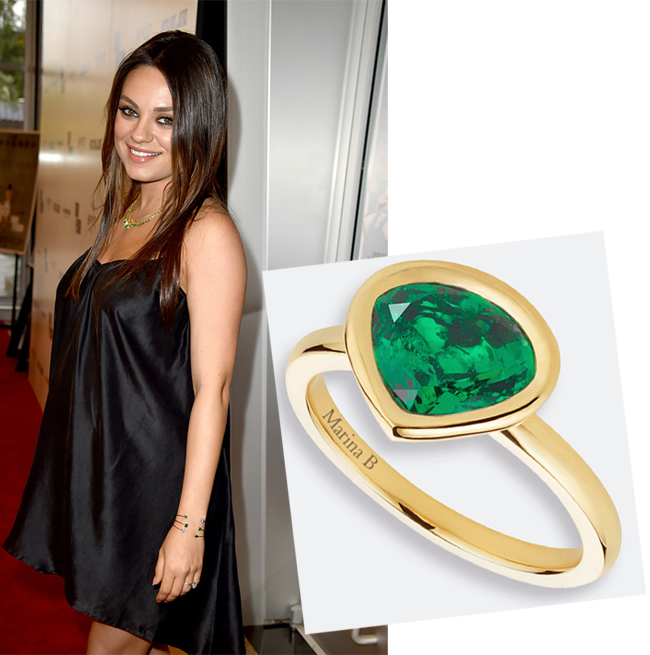 Mila Kunis has lent her gorgeous face to Gemfields in the past, but now she is taking her relationship with the jeweller one step further by designing a ring for it.
The actress, soon-to-be Mrs Ashton Kutcher and brand new yummy mummy has designed an exquisite emerald "motherhood ring" to not only commemorate the birth of her gorgeous daughter Wyatt Isabelle, but to help other mothers worldwide too.
"Carrying a child and bringing new life into the world marks the start of an incredible journey," Mila began.
"Throughout history, every culture has its own way of recognising this extraordinary event, often with a gift for mother or child.

"Precious green emeralds are traditionally symbols of motherhood, wisdom, and long-lasting love. But they are also a symbol for hope in many cultures, and so the proceeds from this collection of Motherhood Rings will benefit the opening of Gemfields Nkana Health Centre, where four new wards have been built – a major undertaking that will have long-lasting benefits to the local community."
As she said, the profits of the emerald ring which Mila has designed will go to the Gemfields Nkana Health Centre, enabling it to get a major upgrade as well as to add a new maternity clinic.
The Mila Kunis Gemfields ring will set you back $4,800 – click here if you're interested in reserving one.