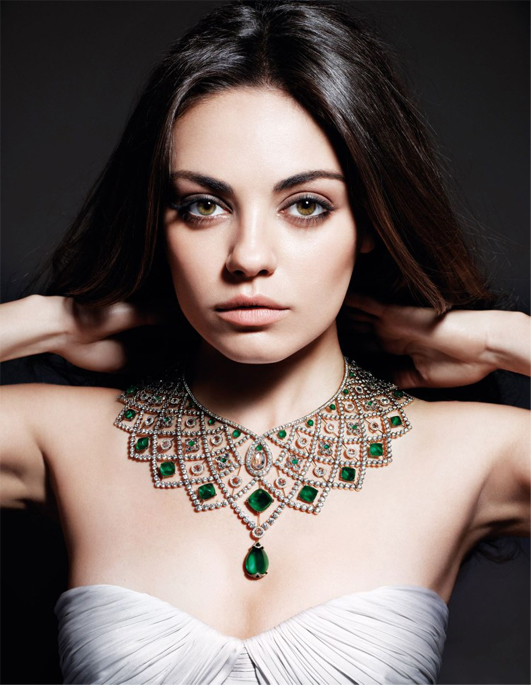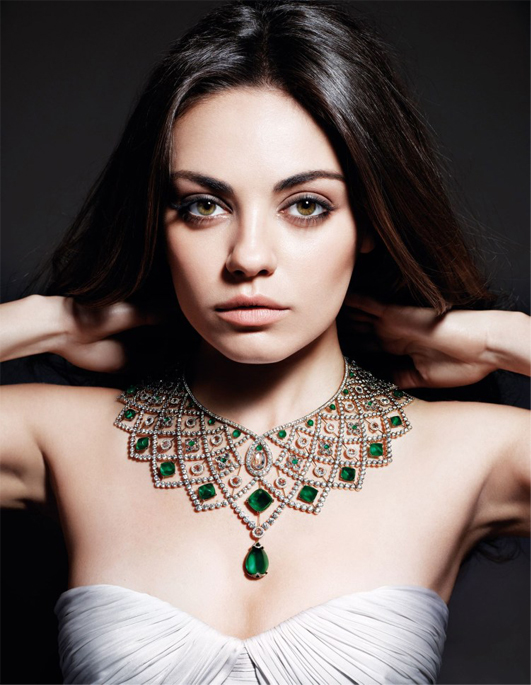 Mila Kunis has just been revealed as the new Gemfields Global Brand ambassador… and here she is posing dutifully with a one-of-a-kind emerald and ruby necklace in an equally stunning photograph taken by Mario Sorrenti. Let's all stop and admire all the beauty for a moment.
"As a company we are passionate about color and fully committed to ethics, transparency and the sustainable development of the communities in which we operate, and finding the right partner who shares these values was vitally important," said Ian Harebottle, a spokesperson for Gemfields. "Mila has blown me away with her energy, enthusiasm and dedication. Her individuality and the natural way in which she expresses her humanity set her apart."
One of the risks of having the gorgeous Mila Kunis as the face of a product is that it might not even get the attention it deserves – as most people will be mesmerised by her beauty instead – but that doesn't even apply here because necklace in question is just as wow-worthy as the model it's resting on. Match made in heaven if you ask us!
[Sassi Sam]