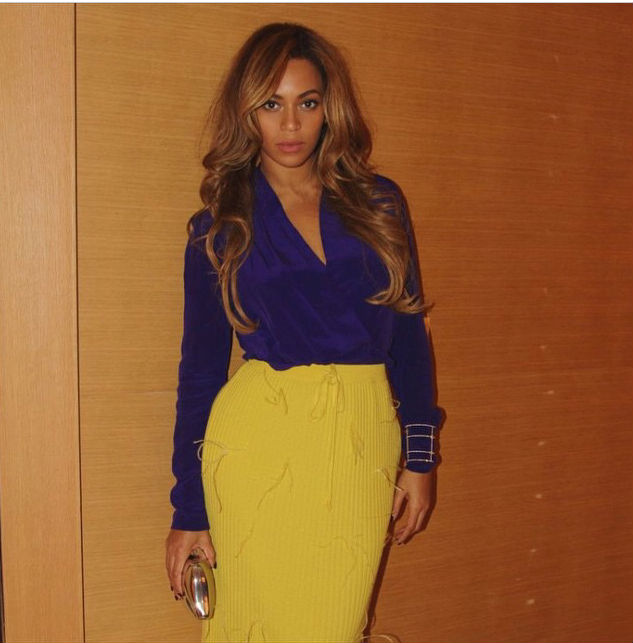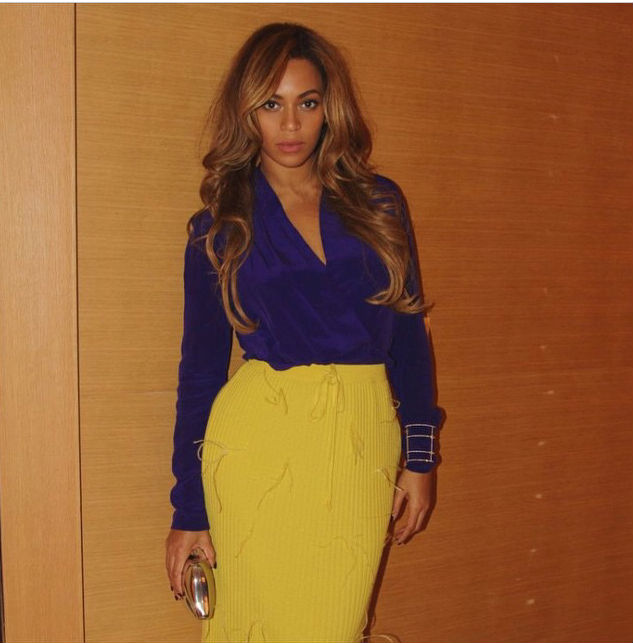 Remember when Beyoncé used to make quite a few questionable sartorial choices? Destiny's child days aside, Mrs Carter wasn't really known for being a leader in the style stakes even when she emerged as a solo artist. It always seemed as if she was trying just a little too hard. However, not anymore.
Now, it's no secret that we've been inclined to admire sister Solange's style more so than Bey's, as she's not averse to taking fashion risks, but there's no denying that the singer is well on her way to becoming a style icon in her own right. Posting this simple but chic, ladylike outfit via Instagram, Beyoncé paired a high-waisted yellow skirt with a flattering long sleeved royal blue blouse and complements the outfit perfectly with a cute gold clutch.
Style inspiration rating? 10 out of 10!
Get Queen Bey's look with this yellow skirt, blue blouse and gold clutch. All available at ASOS.