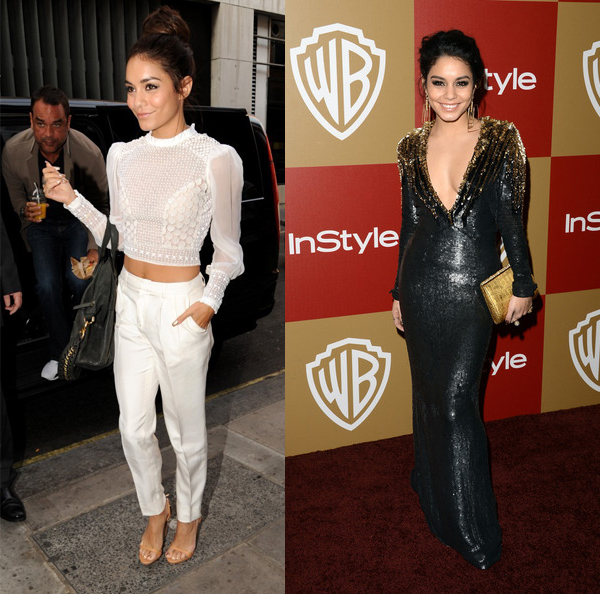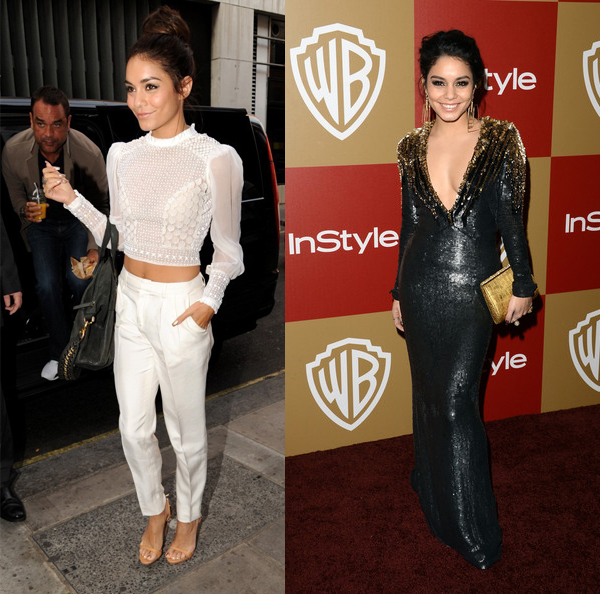 Former High School Musical beauty (and Ashley Tisdale BFF) Vanessa Hudgens came to visit us here in London a few weeks ago, and we found ourselves somewhat besotted with her outfit choices. Then of course we got to reminiscing about her sartorial choices of the past and were once again besotted.
Whether she goes boho chic, red carpet glam or is just popping out to the gym, Vanessa really does have it going on in the wardrobe department. Here are five of our favourite V-Hudge outfits:
1.– Vanessa visited our fine capital a few weeks ago, and her white hot outfit by Catherine Malandrino definitely got us talking for all the right reasons. In fact, it's pretty much what inspired this list in the first place! A boho beauty in Blighty, we'd say!
2.– Akin to a lot of child actresses Vanessa is keen to show that she is all grown up, and nothing says "I'm a gorgeous 24 year old, hear me roar!" better than this plunging sequin Jenny Packham gown which Vanessa wore to the Golden Globes After Party earlier this year.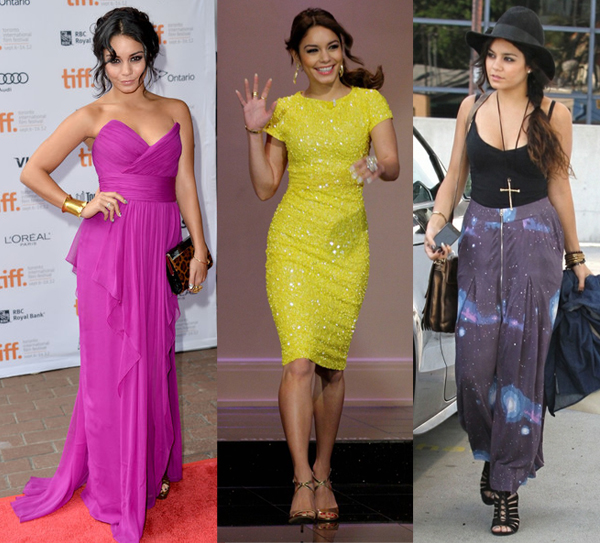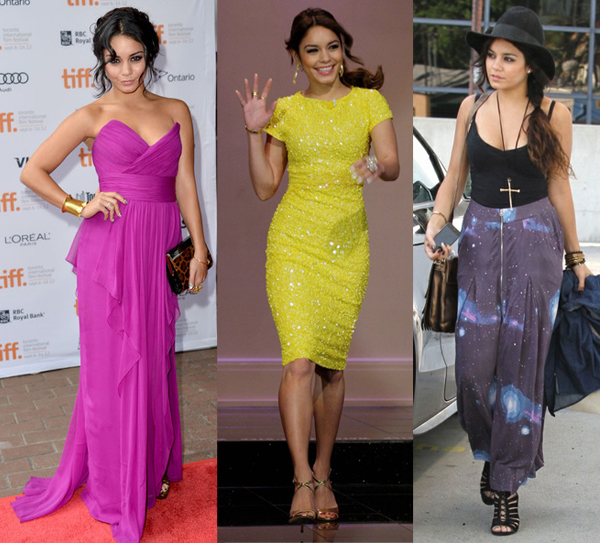 3.– She started her career on Disney, so the fact that she likes to channel the classic fairytale princess from time to time doesn't surprise us. Despite her being in a bikini for a lot of the show, Vanessa went for more elegant ensembles for the Spring Breakers promo tour… and this pink Notte by Marchesa dress was our favourite by a mile! Modern day princess, for sure!
4.– Despite having a figure most people would die for, Vanessa doesn't always feel the need to flash the flesh. She loves to showcase her body in a subtle and elegant way, and this Alice and Olivia dress that she wore on the Tonight Show with Jay Leno back in March was a fine example. Radiant!
5.– Minding her own business in Los Angeles, Vanessa tends to incorporate a touch of boho chic to her looks – and this particular outing stood out to us for many reasons.  The simple pieces, the calm colour palette and the coordinated accessories. What's not to love?