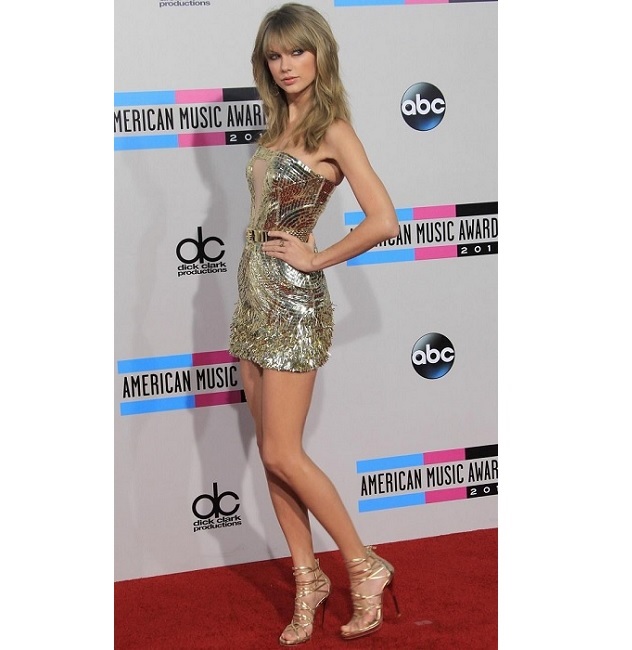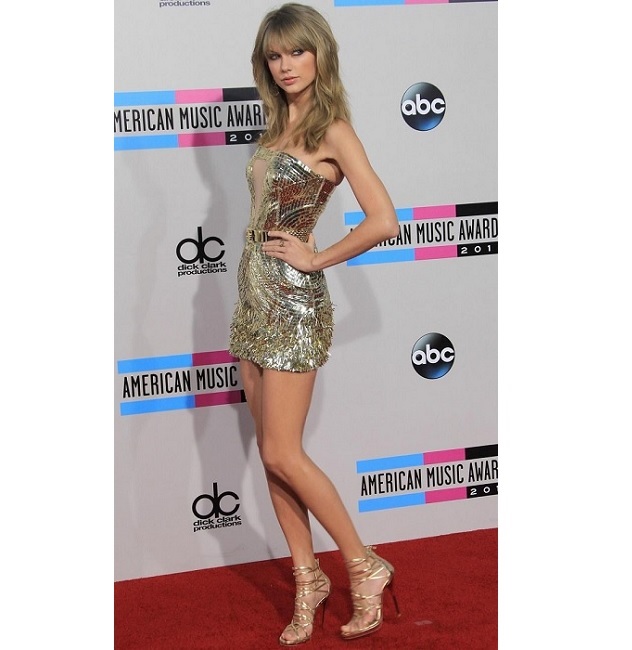 It's hard not to envy the celebrities you see walking the red carpet with perfect pins. After all, nothing makes a short dress or a thigh-split design look better than a pair of flawless legs.
Beyoncé shows off her toned thighs in sparkly leotards at her shows, while Taylor Swift's legs just seem to go on and on. On this side of the Pond, a recent survey of British women named model Abbey Clancy as having the best legs in showbiz.
The survey by Veet, however, also found women were reluctant to show off their own legs. But, it is possible to transform your legs into two of your best assets.
EXERCISE AND DIET
Country music singer Carrie Underwood's personal trainer Tony Greco suggests a combination of lunges, squats, step-ups and toe-taps, combined with a healthy diet of proteins, carbs and fats. He also says having a handful of almonds, walnuts or macadamia nuts with every meal is a good idea because they can help you feel fuller for longer.
Jessica Simpson's legs had to look perfect in her Daisy Dukes in the movie Dukes of Hazard. Her personal trainer Harley Pasternak says she achieved those results with a lot of hard work.
His tip is to do at least 30 minutes of cardio work five times a week, choosing exercises that are not only good for a healthy heart, but which work out your legs intensively at the same time, such as cycling, running, skating or climbing the stairs.
Then, it's time to tone up even further by doing some work with a stability ball. Lie down with your calves on top of the ball, rolling the ball towards your body with your heels while lifting your hips, then back again.
CELLULITE
While many women are conscious about cellulite, there are some diet changes which can reduce the orange-peel appearance. Nutritionists recommend drinking more water and herbal tea as well as eating more raw foods by snacking on fruit, vegetables and salads. Foods to avoid are salt, caffeine, alcohol, fatty foods and white bread and flour.
MAKE-UP AND TAN
Depending on your skin tone, porcelain legs can look absolutely stunning. But, sometimes adding a bit of fake tan can cover up little blemishes you don't want to world to see. A leg bronzer or gel can add a radiant glow to disguise little spider veins, pimples or freckles that you don't want on display. You can even get a custom tan, which adds definition to your legs through the use of light and shade.
SURGERY
Sometimes no matter how much you exercise, how healthy your diet is and how much make-up you apply, if you suffer from varicose veins, there is nothing you can do to improve their appearance. But, they are more than just unsightly.
Varicose veins can cause health complications such as pain, blood clots of skin ulcers, so if you're one of the three in 10 people who suffer from them, your doctor may recommend surgery. Mr Eddie Chaloner of the Radiance Vein clinic said 'surgery for varicose veins is a lot better these days than it used to be – with the latest endovenous surgery we can fix vein problems with no scars and no need for a general anaesthetic or a stay in hospital – it really is a bit like going to the dentist'.
And, of course, you might opt for cosmetic surgery. Surgeons can remove fat from the legs in liposuction procedures while thighplasty is also popular to remove excess skin for people who have recently lost significant amounts of weight.
With a combination of exercise, diet, and surgery if you need or want it, you can achieve amazing results.