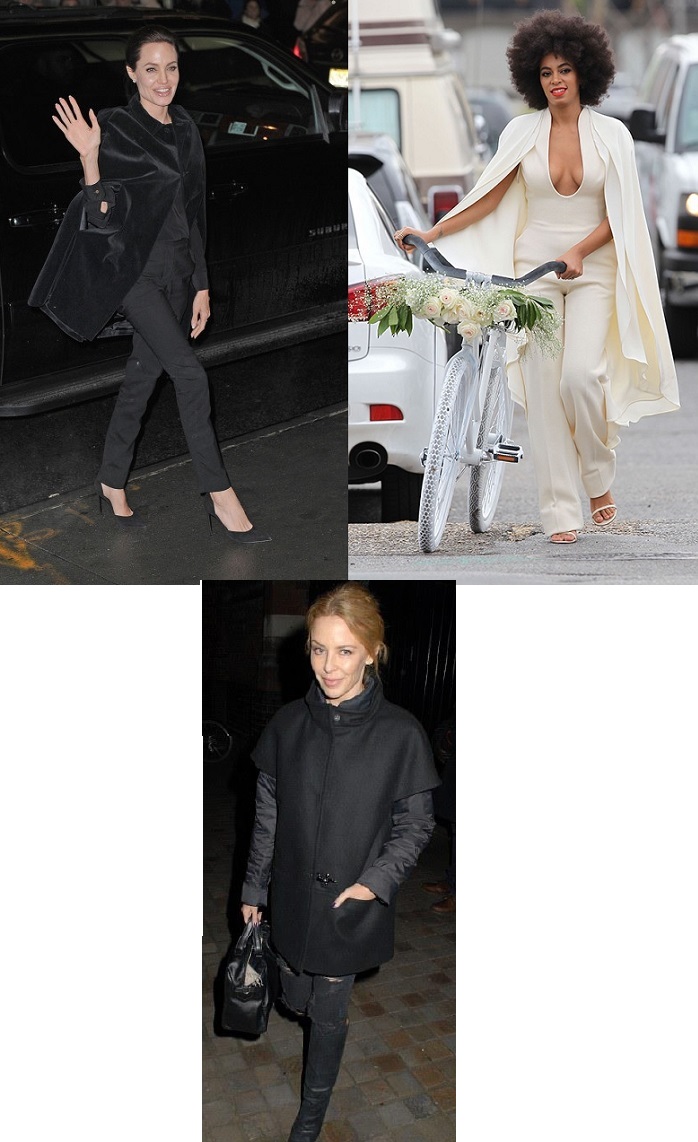 There's no denying that 2014 will be remembered as the year of "girl power". Victoria Beckham was named Britain's most successful entrepreneur, Beyonce's been nominated for 5 Grammy's and this year saw Malala Yousafzai become the youngest-ever Nobel Prize laureate. The Spice Girls must be proud!
So what better trend to end the year with than the ultimate fashion symbol of female empowerment – the cape. Is it just us or do you immediately picture Superwoman when you see the cape too?
The cape stole the show at Solange's wedding, Angelina Jolie gave the fashion item her seal of approval in a Saint Laurent velvet cape last week and Kylie wore a casual cape by FAY while out and about in London over the weekend.
There's a ton of caped options available at the moment and we love this collarless cape blazer courtesy of Lavish Alice. Pair with matching trousers and killer heels for an alternative to the party dress. Lavish Alice Collarless Cape Blazer, £54 available at ASOS.