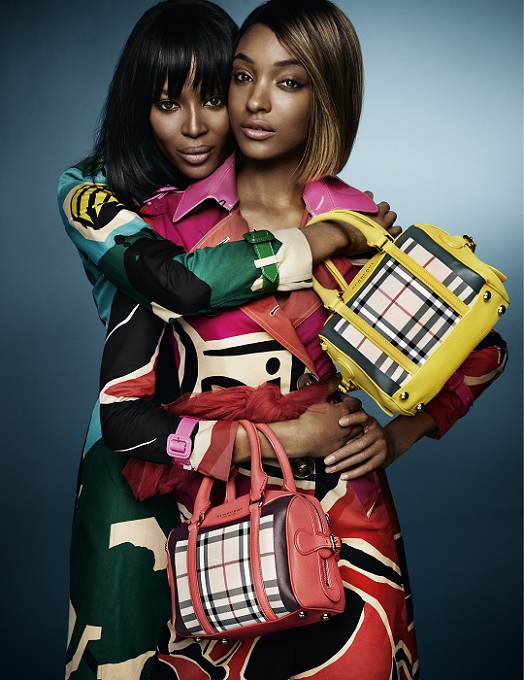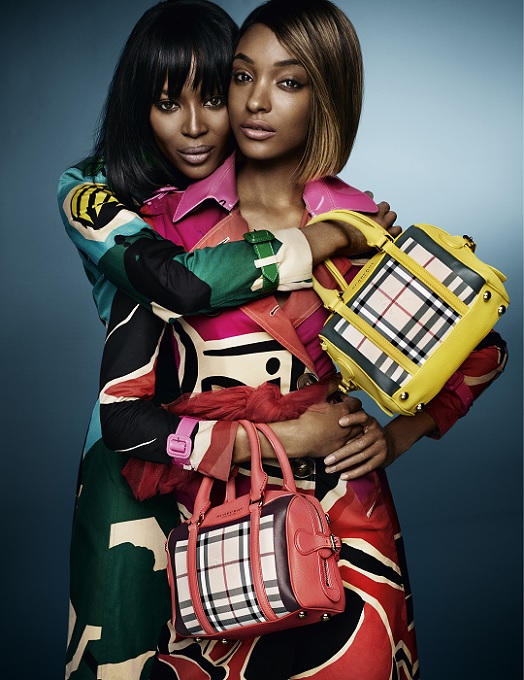 Can we take a moment to appreciate the fabulousness of this picture?
Burberry are the gift that just keeps on giving. First they gave us Kate Moss and Cara Delevingne and now we have Naomi Campbell and Jourdan Dunn. Shot together for the first ever time Campbell and Dunn look absolutely amazing for Burberry's SS15 campaign.
Celebrating modern British talent and directed by Christopher Bailey, Burberry's Chief Creative and Chief Executive Officer had only great things to say about the gorgeous pair, "Naomi and Jourdan – two great British icons, two strong, beautiful women and the two perfect faces for our new campaign. It is, as always, a real privilege to work with them."
Also starring alongside the dynamic duo are musicians George Barnett and George Le Page. Check out the campaign in the video below. It's bright, bold and has us wishing for spring!
The campaign marks Naomi's first time with Burberry since featuring in their 2001 campaign. On working with Burberry again Naomi said, "I admire what Christopher and the entire Burberry family are doing so it's great to be back working with the brand again. We've all witnessed the evolution of this great British brand and it is a privilege to be a part of its continuing progress within the world of fashion".
She continued, "I was thrilled to work with Jourdan Dunn for the first time – it was a lot of fun. But above all, it's always rewarding for an artist to work on a campaign for a world-class product."
We love the campaign. It's genius. Thoughts?