New technological advances means cooking from scratch does not have to take all day. Making bread, pastry and even our own pasta is now very easy with the addition of just a few gadgets on our tables. Celebrity chefs are devising countless new recipes for impressive three course meals made from scratch in just a matter of minutes; recipes that we couldn't accomplish if we didn't have a select few tools at our disposal.
However, a cumbersome piece of metal or gaudy acrylic on the countertop is not to everybody's taste, so here are a few items that not only work beautifully, but would also look stylish in any kitchen.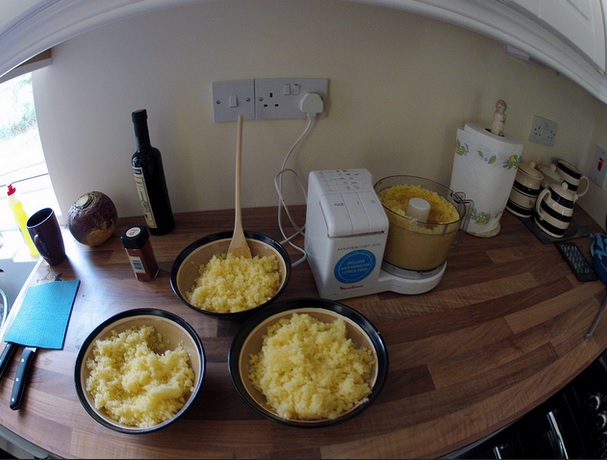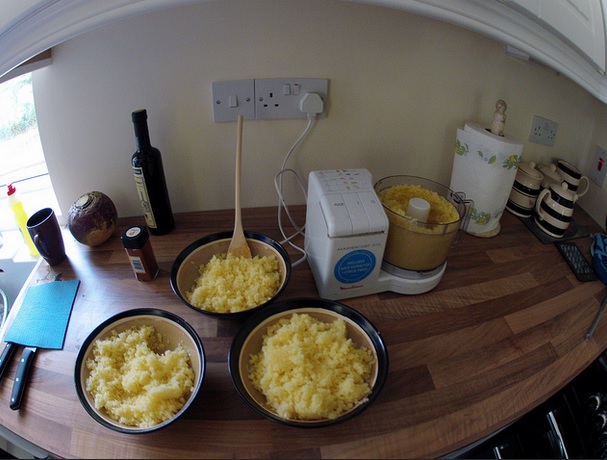 For all those budding chefs who love nothing more than creating a plate of amazing looking food from scratch in record-breaking time, a food processor is a must. The German company Electrostar introduced one of the first electric food processors in Europe in the late 1940s. In the 1970s, French company Magimix developed its own version which was then introduced to North America in 1973 and the UK in 1974 under the brand Cuisinart. Today it's a gadget that can cover most of your food prep needs – from transforming vegetables into beautiful shapes to making bread dough, with many food processors coming in a convenient compact shape and almost every colour.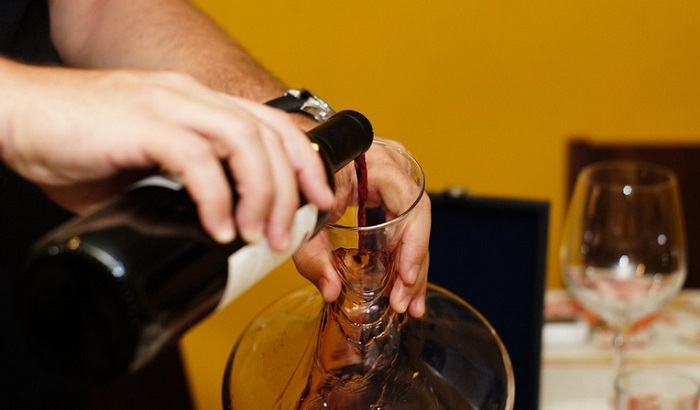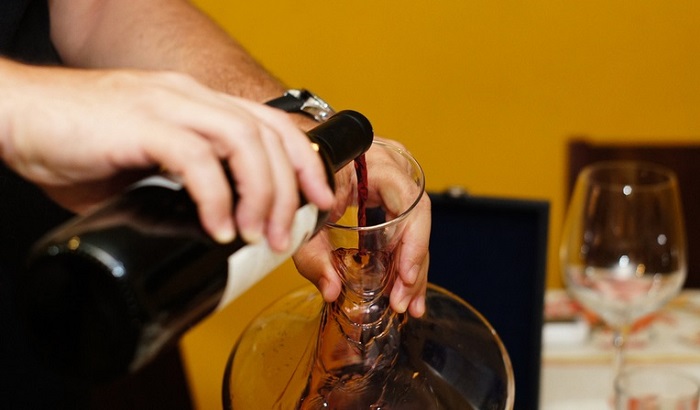 To accompany your culinary masterpiece should be a bottle of your favourite wine, but most connoisseurs wouldn't dream of serving a fine vintage without first decanting it. For younger wine, pouring it into one container and letting it sit means it mixes with oxygen, thus improving flavour. For older wines, decanting enables the wine to separate from any sediment, creating a smoother taste. Glass decanters were introduced by ancient Romans to allow wine to be easily served at the table but glass production became less common after the fall of the Roman Empire. Today the decanter comes in all shapes and sizes but its latest development sees the decanter produced in the form of a bulb which attaches to your wine bottle making it a far sleeker and compact gadget.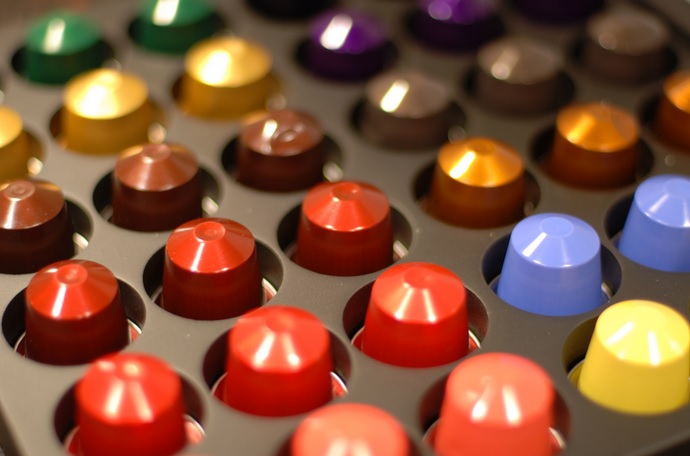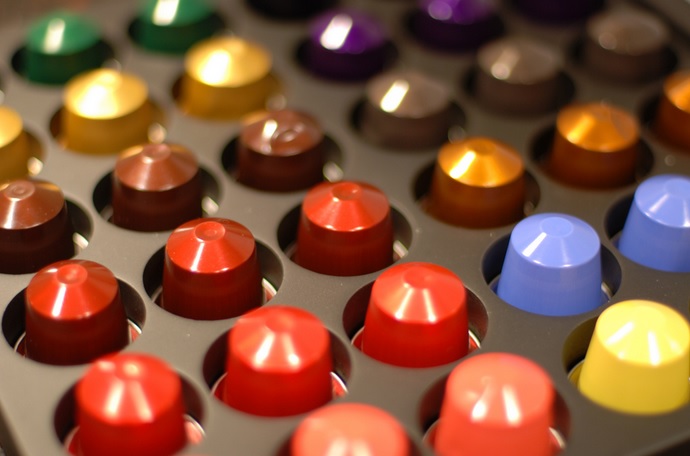 With the rise of the coffee shop more people are opting for a cup of fancy coffee every morning as opposed to the traditional cuppa. But it's not always convenient to go out for our morning coffee and many of us would rather make it in the comfort of our own home. Coffee makers have been a must have gadget in US kitchens for decades, while here in the UK they are gaining serious ground over the humble kettle. The latest addition to this useful gadget family is coffee makers that use coffee pods. A coffee pod, a single serve coffee container that allows you to make one cup of coffee at a time, means a coffee can be made quickly and nothing is wasted, as oppose to waiting for a big coffee pot to brew. There are a huge variety of coffee makers available to us now and with the arrival of coffee pods, the coffee maker has become a sleeker, smaller gadget that fits in perfectly in a design conscious kitchen.
All images via Creative Commons: wine decanting, coffee pods, food processor