Last Updated on 25th April 2022
Your kitchen is the heart of your home. Your family gathers in the kitchen more than any other part of your home, so you want it to be welcoming, practical and well lit. Choosing your kitchen counters, appliances, and colors is just as important as picking out the right lighting. Your kitchen lighting won't only illuminate your work areas, but will help to set the overall style.
Apart from natural light in your kitchen, setting up layered lighting in your kitchen is the key to brightening up your space. Functionality is key in your kitchen lighting. You don't want to rely only on the overhead lighting to help you when you are working in different areas of your kitchen.
Whether you choose a ceramic ceiling light that has an art nouveau flair or want to add a series of pendant lighting above your island, there are a few decisions that you will need to make to get the right lighting look for your kitchen. Let's take a look at a few tips to help you choose the perfect lighting for your kitchen.
Overhead Lighting
You should start with your overhead lighting when designing your kitchen. We aren't talking simple pendants or globes here; you need to consider all-over lighting that will enhance your natural light. Many kitchens use potted spotlights that are strategically installed around the kitchen to help bring more light to the area. Once you have your base lighting, you can move on to other areas.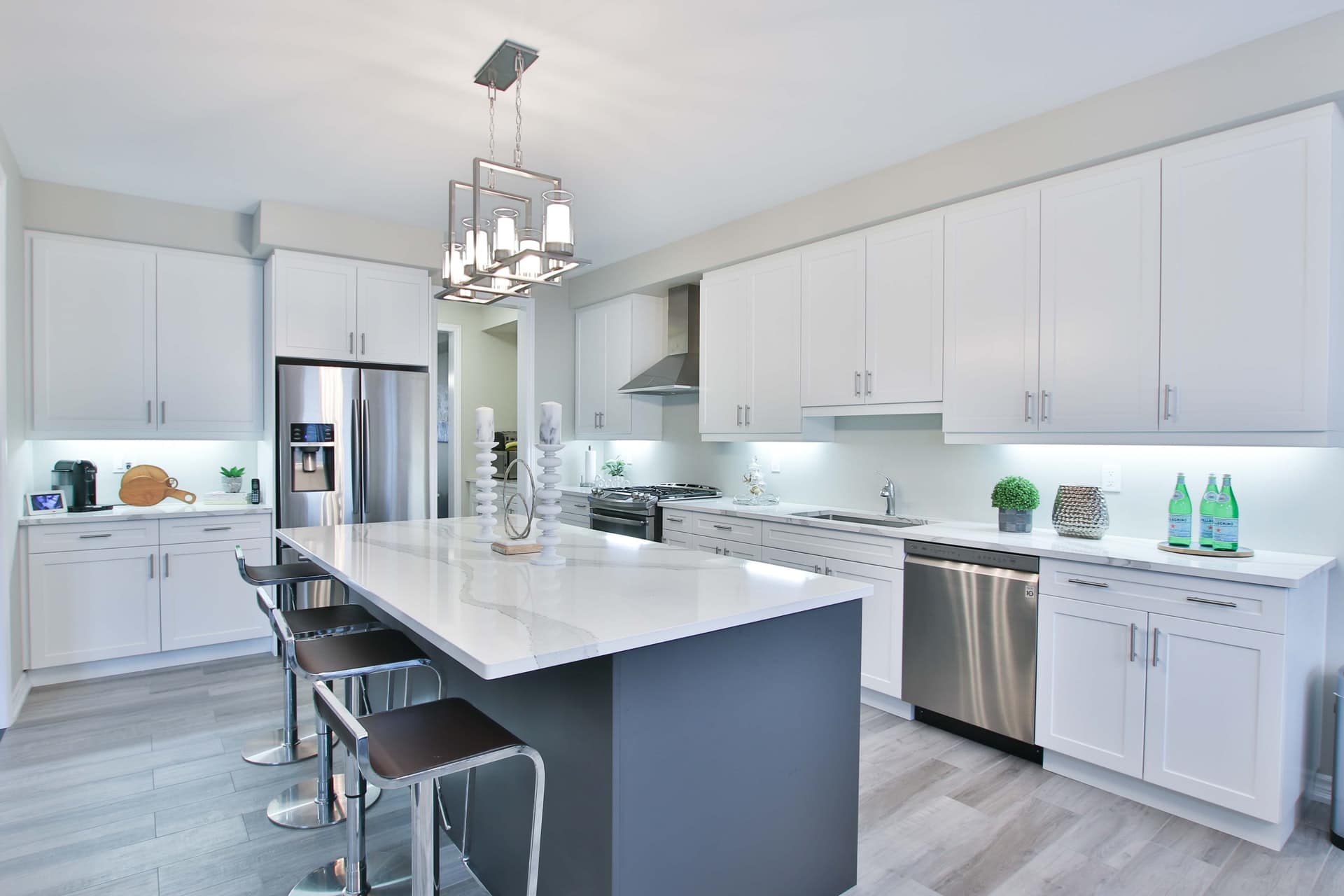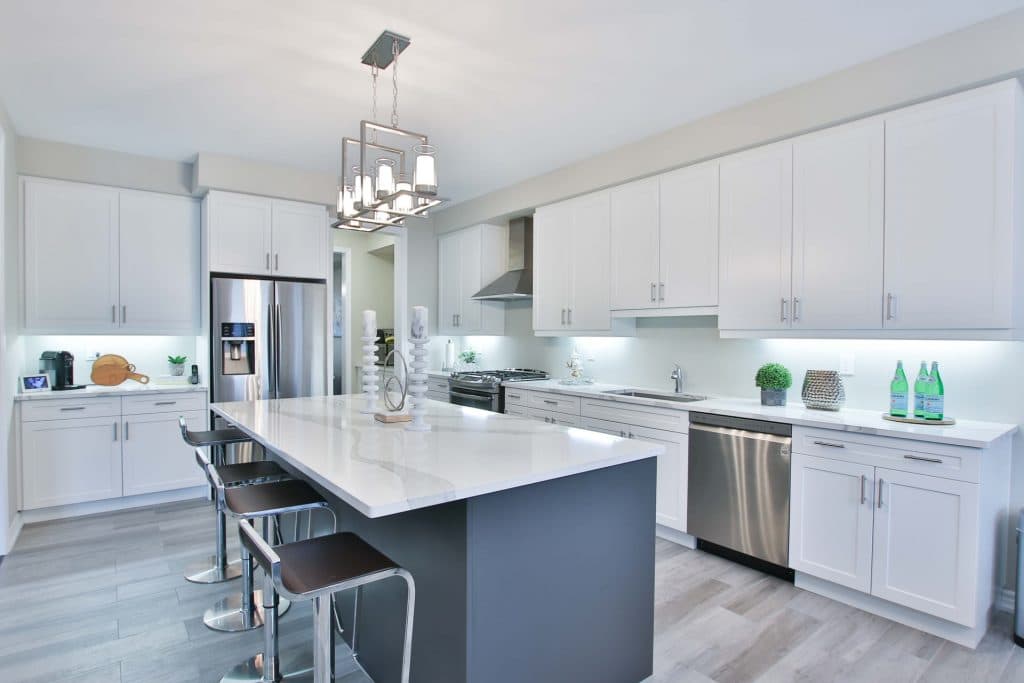 Support Lighting
Several places in your kitchen may need a bit more lighting than others. If you have an island, you will want to add support lighting to create a well-lit workspace. Lights above your stove and sink can also be a wonderful way to bring those areas out of the dark. If you have a separate eating area or breakfast nook, you will need to add a layer of support lighting there.
When lighting your island, remember that you are working with a focal point of your kitchen. Pendant lighting is a popular and stylish way to bring out the rest of your decor. One or two pendants are generally enough to keep the space well-lit for smaller islands. If your island is larger, you can hand up to three pendants for a balanced look.
Find the Right Finish
If you want a classic and traditional look in your kitchen, it's best to match your finish to the rest of your hardware. Matching hardware will help the look flow from one area of your kitchen to another. On the other hand, if you want a more relaxed and eclectic look, you can mix and match your finishes. Stay away from wooden or fabric finishes and stick to metallics for a modern look in your kitchen.
Select a Shade
The size, material, and style of your lighting shades will affect your overall vibe and the amount of light that you output into your kitchen. The style you choose should fit the rest of your kitchen vibe. Whether you want more of a country kitchen look or a sleek and modern style, choosing your lighting shades should complement the rest of your decor. 
Clear glass shades will give you the most dramatic lighting and can be paired with various styles of bulbs to get the look you want.
Frosted shades will give you a good amount of light with a softer effect.
Metal shades will limit your pool of light into a specific area.
Follow these tips to help you choose the perfect lighting for your kitchen.