Last Updated on 23rd February 2022
For many of us, bathrooms are the place we go after a busy day. There's something innately pampering about them.
Unfortunately, when designers were dreaming up bathrooms in the past, they primarily saw them as functional units. They didn't view them as somewhere that could replicate
a spa in the home. They were designed more as spaces for people to get in and out of quickly in the mornings.
The good news, though, is that transforming bathroom spaces to give them a spa-like feel is easier than you might think.
In fact, it's all rather simple. With some creative spa bathroom ideas, you can create your own little oasis.
Check out our bathroom upgrades ideas below to create your very own spa bathroom.
How to make your bathroom look like a spa?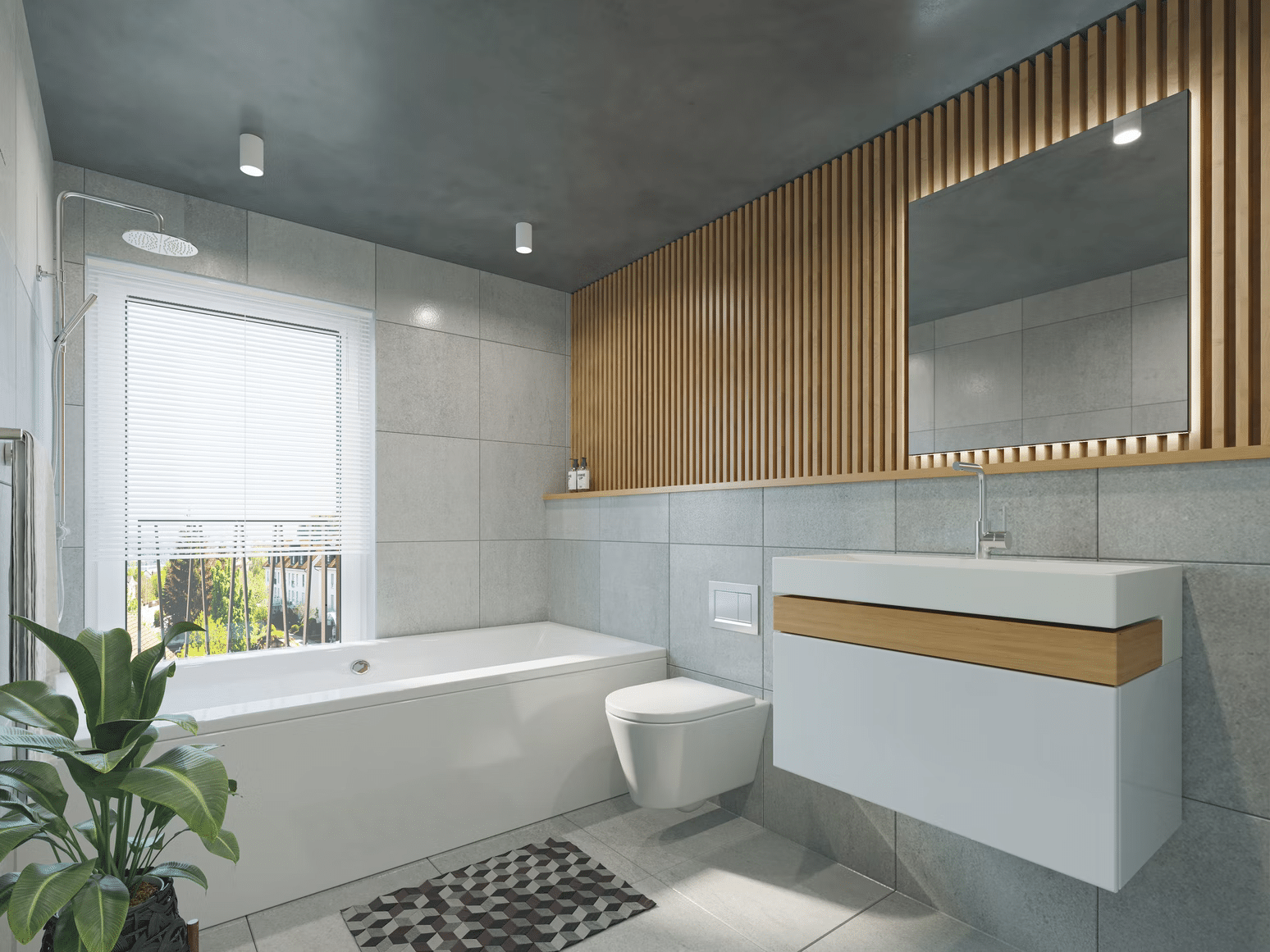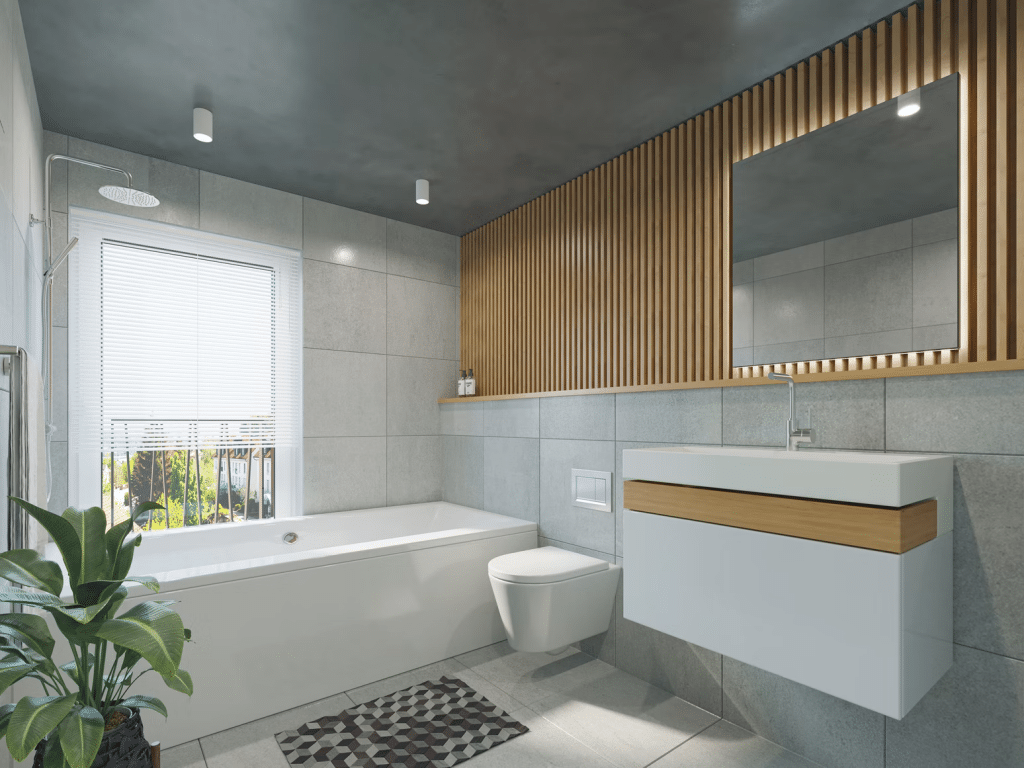 Consider Installing A Bidet
Bidets don't make much of an appearance in most modern bathrooms, partly because there isn't a great deal of space. However, in places, like Europe, they're incredibly popular. 
If you have room, consider installing one. Many modern bidets come with heated seats for additional comfort and they can help you take your self-care to a new level. They're much more comfortable than other hygiene methods.
Add More Natural Materials
When you enter a modern spa, one of the first things you notice is all the natural materials. There's varnished wood on the floor, wicker baskets along the walls, and bamboo used as a cladding material. The overall visual effect is stunning.
There's a reason commercial spas use these materials – they're more zen. They help to connect you with nature and create more flow.
Think about how you might incorporate natural materials into your bathroom. It could be as simple as hanging a wicker basket on the wall or investing in natural stone surfaces. The more materials you can add, the better.
Use Curtains And Blinds
Most modern bathrooms use blinds to control the amount of sunlight entering the room. However, if you want to create the ultimate spa bathroom feel, consider the benefits of adding curtains.
You don't want thick, blackout drapes, like in the bedroom. However, you can dramatically improve the atmosphere with sheer. This provides a nice aesthetic touch that prevents the room from feeling overly harsh or clinical.
Get Your Amenities At The Ready
Spas have a habit of presenting all of their products in display cabinets (partly because they want you to buy them). So if you're trying to make your bathroom feel more like a spa, you can do the same.
It's actually really easy to do. All you need is some shelving and LED strips. 
Start by building the shelves in your bathroom. Then, place LED strips either at the top or bottom of each shelf in the cabinet. When switched on, it'll illuminate all your body butters, shower gels, perfumes and soaps.
Add Softer Colours
There's nothing wrong with having bright colours in your bathroom. However, if you want it to feel more like a spa, you'll want to make them a little softer.
Spas generally feature golds, blacks, whites, beiges, and creams. They steer clear of blues, purples, and bright reds. Instead of relying on colours to create a visual impact, they let their materials do the talking for them.
Add Speakers
In the past, installing bathroom speakers required ripping out walls and installing cables under the floor. It was a major operation. These days, though, thanks to Bluetooth and voice activation, it's a thing of the past. 
Take a look at Bluetooth speakers for sale online and see whether any of them match your bathroom's interior theme. Find one that's specifically designed to operate in humid applications. Manufacturers will usually label these as suitable for the bathroom in some way. They may also use the term "water resistant."
Expose Your Pipework
Hiding pipework used to be a priority. However, exposed steel pipe looks attractive to the modern eye and is something that spas are implementing more often. 
For instance, you'll often see steel pipes fitting to towel radiators and drying racks. These usually come up from the floor and add to the utility and attractiveness of the room.
You'll also see steel pipes running to showers or wash basins. Again, instead of looking messy, it is actually an attractive feature of the room.
Add Incense
To turn your bathroom into a spa, you also want it to be multi-sensory. It should sound, look, feel and smell great, just like a regular spa.
To improve the smell, try implementing aromatherapy in your bathroom. Use natural essential oils, such as lavender, peppermint, grapefruit and eucalyptus diffusers.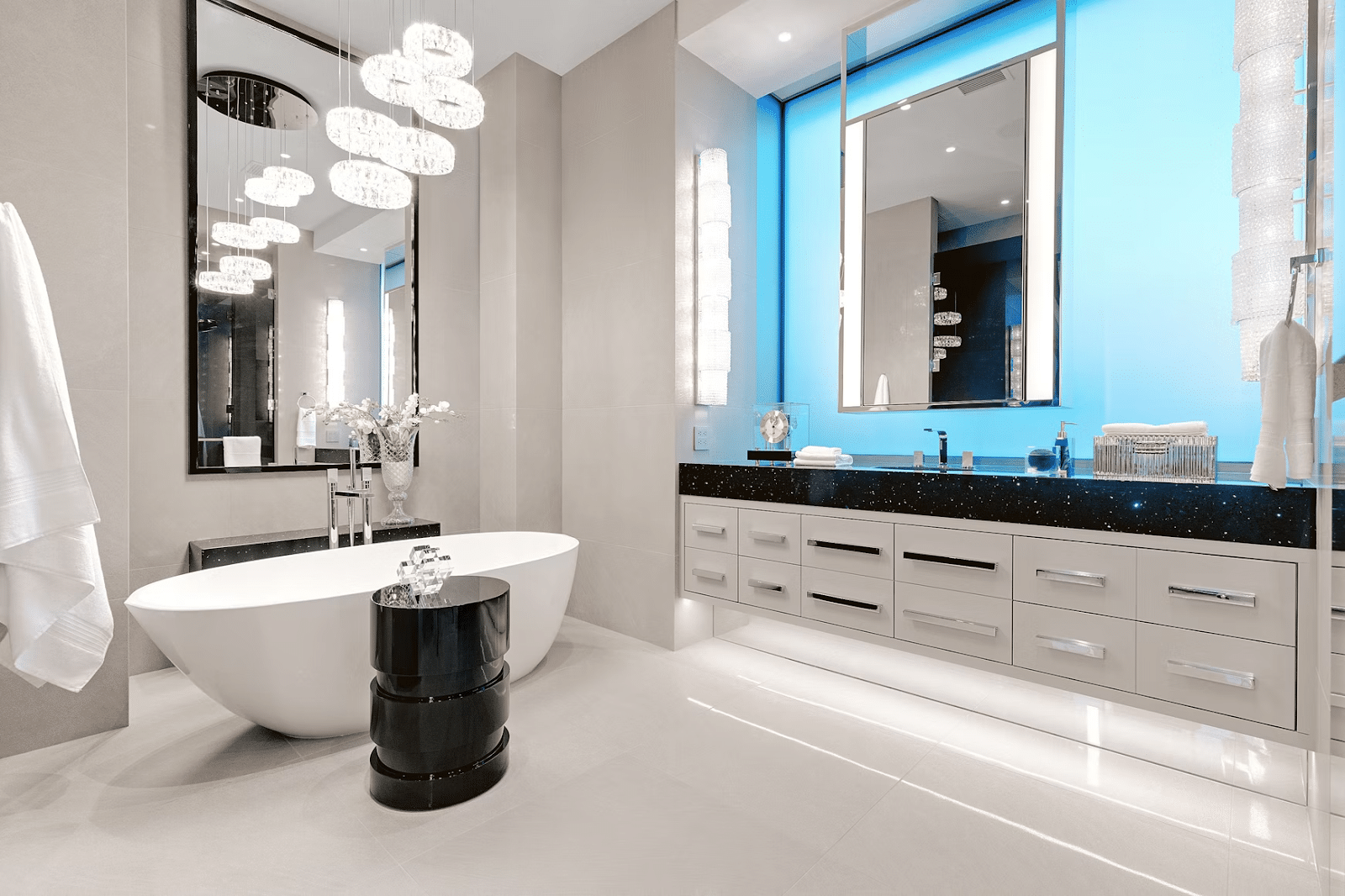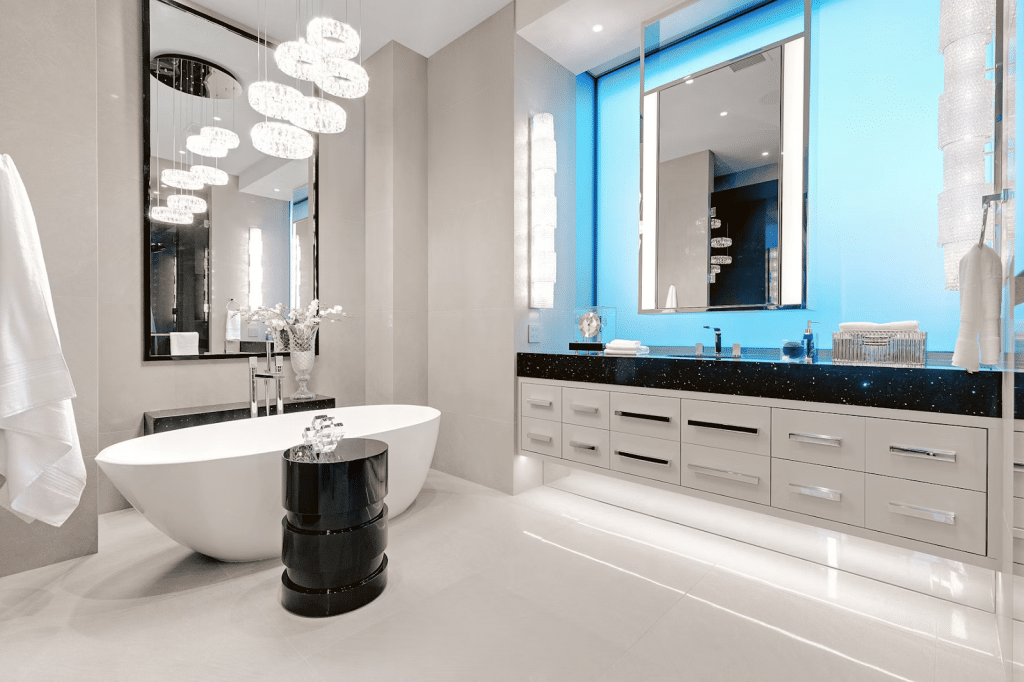 Warm Your Floors
Have you ever walked into a commercial spa and experienced a cold floor under your feet? Almost certainly not. It just doesn't happen. Operators go to great lengths to ensure that their clients feel comfortable, installing underfloor heating to keep their toes warm.
If you want a spa like bathroom, you should do the same. Installing underfloor heating involves removing your existing tilework or vinyl and putting down a series of elements. Those looking for a more affordable option can always put down a bathmat.
Clean It Up
Spas are notoriously clean and peaceful places. The vast majority follow feng shui design principles, a method that originates in Zen Buddhism. 
To emulate this, start by tidying up your bathroom. Get rid of any commercial products or labels and hide them away in your medicine cabinet.
Then ask yourself how many objects you need on display in your bathroom. A vase on your dresser or a bench beside your bathtub is usually enough.
Add Ritual Cues
After a busy and stressful day, it can be hard to enjoy your bathroom. It might look beautiful, but if you don't feel right on the inside, it all goes to waste.
The trick here is to include little rituals in your bathroom that allow you to change your mindset as you enter the space. Sometimes something as simple as fresh flowers or music that automatically plays when you enter the room can be enough to jolt you into a happier place.